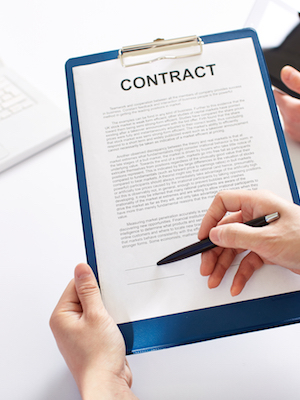 U.S. District Court for the Middle District of Florida
ORLANDO -- A Philadelphia law firm has been sued by a Melbourne, Fla.-based urogynecologist for two forms of breach of contract and unjust enrichment, in connection to the payment of costs associated with his participation in a successful vaginal mesh litigation.
On Wednesday, Ralph Zipper M.D. (doing business as Zipper Urogynecology Associates) filed a lawsuit against Kline & Specter, charging the firm breached its contract with him when it allegedly failed to pay him fully for services rendered as an expert witness in a Philadelphia-based vaginal mesh trial.
Zipper's practice specializes in urogynecology, which is "the treatment of pelvic floor dysfunction in women which includes, but is not limited to, the treatment of stress urinary incontinence and pelvic floor prolapse and care for complications from vaginal mesh procedures."
Zipper asserts his longtime experience in training doctors on the use of vaginal mesh and treatment of patients with urogynecological health issues has caused him to be tapped as an expert physician witness in numerous vaginal mesh trials. Zipper claims he has written more than 20 specific case opinions and four general opinions on vaginal mesh litigation.
According to Zipper's suit, Kline & Specter's law practice represents women who suffered injuries as a result of vaginal mesh products in litigation against the mesh manufacturers.
Prior to May 2015, Zipper says Kline & Specter contacted him to act as an expert witness in a case they brought in the Philadelphia County Court of Common Pleas, on behalf of their client Patricia Hammons against Ethicon, Inc.
In addition to Kline & Specter, Zipper says Florida law firm Aylstock Witkin Kreis & Overholtz participated in depositions and trial preparation in the Hammons case.
Per their agreement, Kline & Specter reportedly agreed to pay Zipper a rate of $700 per hour for services to assist with the Hammons case and to reimburse Zipper for expenses incurred therein. Zipper was instructed to submit invoices for these costs to the Aylstock firm.
Zipper began his expert consulting in May 2015, participated in a deposition for the case at his office that September, and the Hammons case proceeded to trial in December. Over the course of these proceedings, Zipper continually submitted invoices for payments for his services.
Lead counsel on the Hammons case and Kline & Specter senior partner, Shanin Specter, wrote Zipper an e-mail in December where he described Zipper's trial preparation as both "extraordinary" and "well beyond anything I've seen in the 32 years I've practiced law."
On Dec. 23, a jury entered a verdict in Hammons' favor for $12.5 million.
Zipper argued Kline & Specter paid him a total of $147,900 for his services and $608.27 for his expenses associated with the Hammons case, with an alleged amount of $250,150 plus interest from Dec. 15 of last year still outstanding.
Zipper thus filed suit for breach of oral contract, unjust enrichment, quantum meruit and breach of implied-in-fact contract against Kline & Specter.
The plaintiff is seeking damages for services rendered of $250,150, plus interest from Dec. 15 to the present, court costs and other relief in this case.
When contacted, attorneys from Kline & Specter had no comment regarding Zipper's litigation.
The plaintiff is represented by Bradley Jacob Anderson and J. Timothy Schulte of Zimmerman Kiser & Sutcliffe in Orlando, Fla.
The defendant has not yet secured legal representation, according to court records.
U.S. District Court for the Middle District of Florida case 6:16-cv-00712
From the Pennsylvania Record: Reach Courts Reporter Nicholas Malfitano at nickpennrecord@gmail.com.