PHILADELPHIA — A federal appellate judge cited inapplicable case law as the primary reason a new trial would not be granted in a malicious prosecution case.
Judge Joseph A. Greenaway Jr. said Nov. 17 that plaintiff Lamar Collins would be denied his motion for a new trial against Trainer Borough police officer Richard Jones, and that the judgment of the trial court, the U.S. District Court for the Eastern District of Pennsylvania, would be upheld.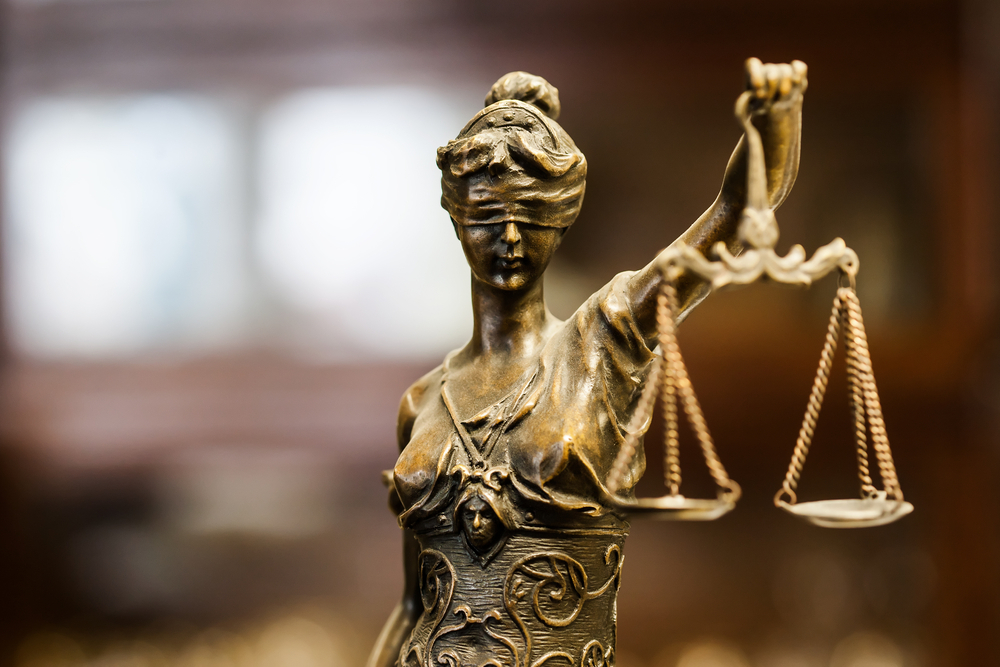 On Oct. 20, 2012, Jones, an officer with the Trainer Borough Police Department, detained Collins. Upon searching Collins' vehicle, Jones found a large Ziploc bag containing cash and two plastic bags containing what Jones believed to be marijuana (which a field test would later confirm). Prosecution was later initiated that same day against Collins for possession of a controlled substance and possession of drug paraphernalia.
Residue from the plastic bags found in Collins' car was sent to the state police laboratory for additional testing. However, in a report dated Jan. 2, 2013, the test came back negative for marijuana and the prosecution of Collins was later dropped. In December 2013, Collins sued Jones and a number of other persons and entities (though they were all dismissed during pre-trial proceedings, leaving only Jones) for malicious prosecution, under Pennsylvania state law.
At trial, Jones filed a motion in limine to preclude from evidence the state laboratory report showing a negative result for marijuana. Over Collins' objection, the court granted that motion and the jury ultimately found for Jones.
Collins filed a post-trial motion seeking a new trial or relief from the entry of judgment under Federal Rules of Civil Procedure 59(a)(1)(A), 59(e) and 60(b), but that motion was denied and Collins now appeals — alleging an abuse of discretion on the part of presiding Magistrate Judge David R. Strawbridge.
"At issue before the jury in the malicious prosecution case was whether Officer Jones had probable cause to charge Collins on Oct. 20, 2012. At that time, Jones had personally observed the substance and believed it to be marijuana. He had also performed a field test for marijuana, which tested positive. The results of a lab test conducted over two months later are plainly irrelevant to Jones's determination of probable cause in October. The magistrate judge had sound grounds on which to find this evidence irrelevant for this purpose," Greenaway said.
Further, the trial court required the lab report to be "supported by appropriate validation," whereas Collins simply wanted it to be accepted as "true, scientific knowledge."
"Finally, the magistrate judge found that any error he might have made was harmless. He suggested that an error in his evidentiary decision would not have had any substantial influence on the verdict because the lab report was not available to Jones at the time of the prosecution and because the jury already knew that eventually the prosecution of Collins was dropped. Because we hold that the Court's evidentiary decision was not an abuse of discretion, we do not reach a harmless error analysis," Greenaway stated.
Greenaway dismissed Collins' logic that cases such as Commonwealth v. Brown, Commonwealth v. Karch and Commonwealth v. Carter were relevant in this action, due to inapplicable statutes, the reliability of chemical testing and its admissibility, respectively.
"These cases are not relevant to the matter at hand and do not suggest that the magistrate judge abused his discretion. Finding no abuse of discretion, we will affirm the decision below," Greenaway said.
The plaintiff is represented by Matthew B. Weisberg of Weisberg Law in Morton and Graham F. Baird of The Law Offices of Eric A. Shore, in Philadelphia.
The defendant is represented by Suzanne McDonough of Holsten & Associates, in Media.
U.S. Court of Appeals for the Third Circuit case 15-3936
U.S. District Court for the Eastern District of Pennsylvania 2:13-cv-07613
From the Pennsylvania Record: Reach Courts Reporter Nicholas Malfitano at nickpennrecord@gmail.com