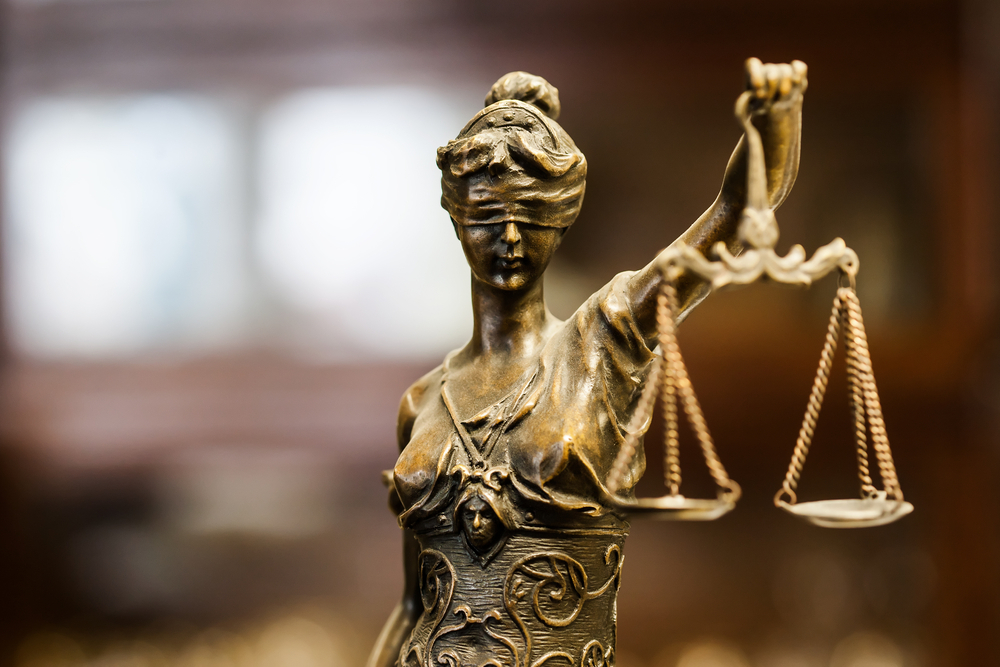 PHILADELPHIA – Two men from Bucks County have filed a lawsuit against the Attorney General of the United States, the Department of Justice, the Federal Bureau of Investigation and the U.S. Bureau of Alcohol, Tobacco, Firearms and Explosives, among a number of other legal and law enforcement entities, claiming their Second Amendment rights were unfairly revoked.
On Dec. 15, Bradley Beers and Joseph Divita initiated legal action against the United States of America, Attorney General Loretta Lynch, the Department of Justice, the ATF and both its Deputy Director Thomas E. Brandon and Associate Deputy Director Ronald B. Turk, the FBI and its Director James Comey, Pennsylvania Attorney General Bradley Beemer, the Pennsylvania State Police and its Commissioner Frank Noonan, Bucks County Sheriff Edward J. Donnelly, the Bucks County Sheriff's Department and Bucks County District Attorney Matthew D. Weintraub.
Beers and Divita, who were each involuntarily committed in 2005 and 1998, respectively, claim their rights to bear arms under the Second Amendment to the U.S. Constitution have been unlawfully infringed upon by both federal law and Pennsylvania state law – specifically, 18 U.S.C. Section 922 (g)(4) and 18 Pa. C.S.A. Section 6105(c)(4).
18 U.S.C. Section 922(g)(4) provides firearm ownership would unlawful for any person "who has been adjudicated as a mental defective or who has been committed to a mental institution", and 18 Pa. C.S.A. Section 6105(c)(4) similarly states that firearm ownership would be unlawful for any person "who has been adjudicated as an incompetent, or who has been involuntarily committed to a mental institution for inpatient care and treatment under the Mental Health Procedures Act."
Beers and Divita both claim these federal and state laws, along with their prior involuntary commitments, have now made it impossible for them to own firearms for recreation and personal protection without being subject to arrest, criminal prosecution, incarceration and fines. The pair of plaintiffs further claim there is no process for them to demonstrate their fitness to regain their right to bear arms.
In the case of Beers, the complaint says he was 21 years old in 2005 and claims to have been facing stress related to a rigorous schedule of college classes, when made a remark to his mother that he should kill himself. On the advice of the family's physician, Beers' mother took him to Lower Bucks Hospital and the hospital attempted to have him fill out paperwork to voluntarily commit himself.
When he became overwhelmed at this task, Beers claimed the hospital employees became frustrated and handed over a different set of forms, for involuntary commitment, to be signed by Beers' mother. Beers says his mother was unaware at the time that his being committed involuntarily would make it illegal for Beers to ever own a firearm.
Prior to his commitment, Beers says he was a Civil War re-enactor and had an expensive collection of antique firearms, and sold that same collection several years subsequent to his commitment. Beers added when he next tried to purchase a firearm in 2006, he was denied through an official background check, based on his involuntary commitment in 2005-2006.
Beers claims he was examined by Dr. Mark H. Bernstein in 2013, who said he was able to safely handle firearms again without risk to himself or others, and any restriction preventing this should be lifted.
In the case of Divita, he says he was involuntarily committed to Doylestown Hospital in 1998, while under the influence of LSD. Divita adds he was seen more than two hours after his admittance to the hospital and committed while under the influence, both in violation of the Mental Health Procedures Act.
The complaint says Divita had no criminal record or involuntary commitment before or since that situation, and now serves as an adjunct professor at Drexel University, while being enrolled in the Master's Degree program at the University of Valley Forge.
Divita claims he was examined by Dr. Bruce M. Eimer, who stated Divita's 1998 mental health commitment was invalid, as he was not mentally ill at the time, only a user of drugs. Divita provided Eimer's medical opinion, which stated "[Divita] is psychologically capable of exercising appropriate judgment and restraint in handling of a lethal weapon, including firearms at this time, so as not to preclude his legal privilege to purchase and own firearms."
The complaint states Divita has not yet attempted to purchase and own a firearm, but finally learned he was restricted from doing so under federal and state law, when he attempted to obtain a concealed carry license in August 2015.
The plaintiffs seek declaration that "18 U.S.C. Section 922 (g)(4) and 18 Pa. C.S.A. Section 6105(c)(4) and all related laws, derivative regulations, policies and procedures" violate the Second, Fifth and Fourteenth Amendments to the U.S. Constitution, plus attorney's fees, costs and the restoration of their firearms rights.
The plaintiffs are represented by Michael P. Gottlieb of Vangrossi & Recchuiti, in Norristown.
The defendants are represented by Barry N. Kramer of the Pennsylvania Attorney General's Office and Sean M. Corr of Corr Law Offices, in Warminster.
U.S. District Court for the Eastern District of Pennsylvania case 2:16-cv-06440
From the Pennsylvania Record: Reach Courts Reporter Nicholas Malfitano at nickpennrecord@gmail.com