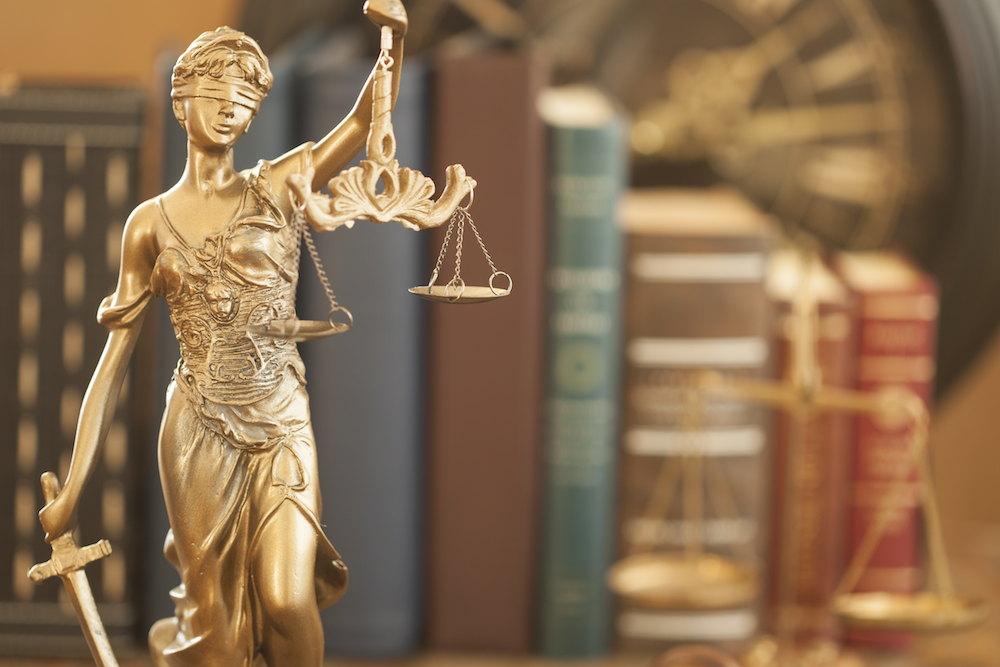 PHILADELPHIA – In a per curiam decision, federal appellate judges have decided to uphold a lower court's ruling that the Pennsylvania Department of Transportation and its associates are not liable for damages in allegedly failing to register a man's trailer for the trucking company he owned.
On Jan. 12, judges D. Michael Fisher, L. Felipe Restrepo and Anthony J. Scirica chose to affirm a judgment from the U.S. District Court for the Middle District of Pennsylvania against plaintiff Glen M. Fallin and in favor of defendants Pennsylvania Department of Transportation and three of its former employees, an affirmation which dismissed Fallin's complaint on statute of limitations grounds and declined to reconsider that ruling.
Fallin filed suit under 42 U.S.C. Section 1983 against PennDOT and several of its former officials and employees, from claims arising from PennDOT's "alleged failure to register a trailer that he used to haul goods for a trucking company that he owned."
Per Fallin's allegations, he attempted to register the trailer in May of 2007 and believed he had done so. When he later tried to deliver goods to a military base in December 2007, military personnel rejected him because PennDOT's database did not show his trailer as registered.
Fallin's efforts to correct the situation led a PennDOT employee to provide him with forms that he says he was not able to understand. Fallin encountered a second problem when, in April 2008, a police officer detained him for about two hours, again for PennDOT's alleged failure to register the trailer.
Fallin says he did not take any further action regarding the registration for over four and a half years until, on Dec. 21, 2012, he visited a PennDOT office, examined his file, and spoke with a supervisor. According to Fallin, his file contained no record of PennDOT having notified him that his registration had failed, and the supervisor told him that "PennDOT does not provide such notice."
Fallin filed his complaint two years and one day later, alleging PennDOT deprived him of due process by "failing to provide him with notice of the failure of his registration and a meaningful opportunity to be heard on that issue." Fallin asserted claims for monetary damages against the individual defendants, and claims for declaratory and injunctive relief against PennDOT itself.
PennDOT filed a motion to dismiss Fallin's complaint under Rules 12(b)(1) and 12(b)(6) of the Federal Rules of Civil Procedure, for failure to state a claim. PennDOT argued both Fallin lacked standing and his claims are barred by the two-year statute of limitations that applies to Section 1983 claims arising in Pennsylvania.
The District Court did not address the issue of standing, but it agreed Fallin's complaint is barred by the statute of limitations and dismissed it on that basis. Fallin filed a motion for reconsideration and requested leave to amend his complaint, which the District Court denied.
Fallin appealed, but the Third Circuit concurred with the District Court.
"Fallin clearly was aware of his injuries by April of 2008 at the very latest because he knew at that time that PennDOT had neither registered his trailer nor provided him notice of that fact. Thus, Fallin's claims accrued at least by April of 2008, and the two-year statute of limitations expired in April of 2010, over four and a half years before Fallin filed suit," the Third Circuit stated.
"Fallin does not contest that he knew of his alleged injuries in April of 2008. Instead, he argues that he did not know the cause of those injuries until later and that, under the discovery rule, his claims did not accrue until them," the Third Circuit said.
Fallin argued that his claims did not accrue until Dec. 21, 2012, when he allegedly learned of the cause of his injuries. Per Fallin's new allegations, he spoke with a different PennDOT supervisor about the failure of registration approximately two years before he spoke with the supervisor on Dec. 21, 2012, and says this different supervisor "stated or indicated" that a notice of the failure of registration "had been issued."
Fallin argued on appeal that 1) he was entitled to rely on the presumption of regularity afforded to the performance of official duties, 2) that it was improper for the District Court to infer at the pleading stage that he actually could have done anything during the four and a half year period to discover that PennDOT never sent him notice and 3), that the District Court, on reconsideration, should have allowed him to amend his complaint by adding allegations concerning a previous conversation that he had with a different PennDOT supervisor.
However, the Third Circuit termed all of Fallin's arguments as "lacking merit" due to a general lack of "reasonable diligence."
"Fallin nevertheless claims that this conversation suggests that he could not have done anything to discover the lack of notice during the four and a half year period. Again, we disagree. Fallin does not allege that he attempted to review his file at the time of this conversation as he did in December of 2012. He also does not allege that he asked the different supervisor anything about the notice. To the contrary, he alleges that he did not inquire into that issue. Thus, this conversation does not reasonably suggest that he could not have discovered the lack of notice before December of 2012," the appellate court said.
The Third Circuit stated the conversation in question occurred about and a half years after Fallin indisputably was aware of his alleged injury in April of 2008, and Fallin did not claim to take any action regarding the registration during that time. Furthermore, two more years passed before Fallin reviewed his file and spoke with a supervisor in December of 2012.
"Fallin does not argue that the different supervisor's statements constituted fraudulent concealment or otherwise dissuaded him from inquiring further, as indeed they did not. Thus, even with these new allegations, Fallin's failure to exercise the reasonable diligence required for the discovery rule would have remained apparent on the face of his complaint," the Third Circuit said.
The defendants are represented by Page Darney of the Pennsylvania Office of the Attorney General, in Harrisburg.
U.S. Court of Appeals for the Third Circuit case 16-2062
U.S. District Court for the Middle District of Pennsylvania case 1:14-cv-02427
From the Pennsylvania Record: Reach Courts Reporter Nicholas Malfitano at nickpennrecord@gmail.com