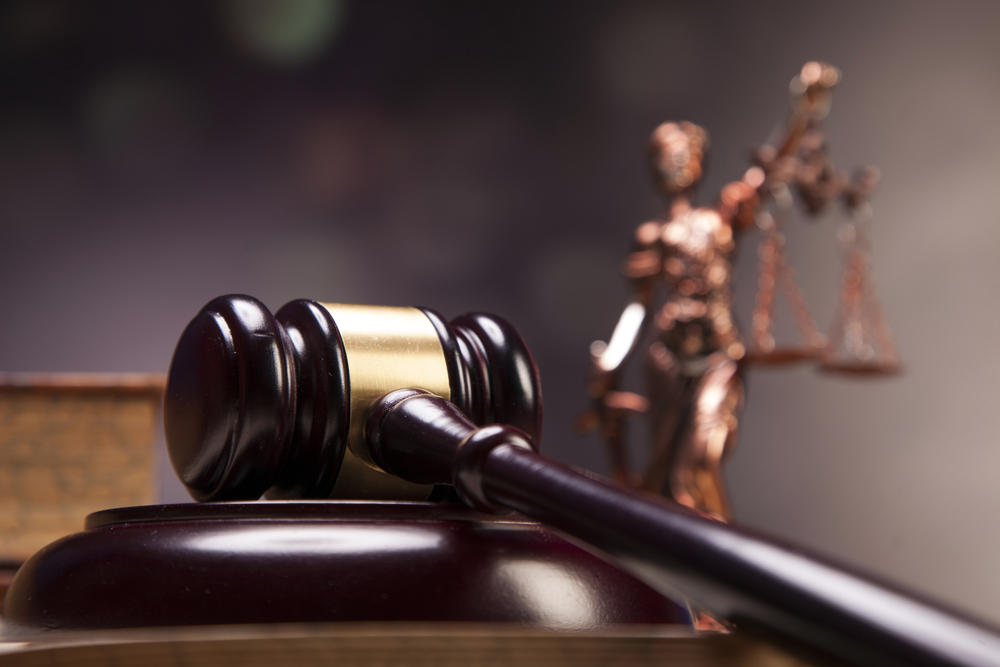 PHILADELPHIA – A lawsuit from a man who suffered an eye injury while working at a farmers market has now advanced to the U.S. Court of Appeals for the Third Circuit, where he claims the original trial court made an error of law in dismissing his case.
Plaintiff Craig Zuber's suit against Boscov's has moved to the Third Circuit for further proceedings, according to court records from the U.S. District Court for the Eastern District of Pennsylvania's Allentown branch.
Zuber was working as a manager for the Fairgrounds Farmers Market in Reading on Aug. 12, 2014 when he suffered an eye injury that required medical attention. Zuber returned to work two days later, but the following day began to suffer complications due to the eye injury and was given a doctor's note for a leave of absence from Aug. 17, 2014 to Aug. 24, 2014.
Zuber returned to work once again on Aug. 26, 2014, but was fired on Sept. 10, 2014 for an alleged security breach. At the same time, Zuber had filed a Workers' Compensation claim for his eye injury, which was resolved on April 8, 2015 for $10,000 – per the terms of a compromise and release agreement between Zuber and Boscov's Workers' Compensation carrier.
The language of the release stated: "The settlement calls for a one-time payment of $10,000.00…in exchange for employee forever relinquishing any and all rights to seek any and all past, present and/or future benefits, including, but not limited to, wage loss benefits, specific loss benefits, disfigurement benefits, and/or medical benefits for or in connection with the alleged 8/12/2014 work injury claim..."
The release further stated: "Employer and employee intend for the herein compromise and release agreement to be a full and final resolution of all aspects of the 8/12/2014 alleged work injury claim and its sequela whether known or unknown at this time."
In July 2015, Zuber initiated legal action claiming the defendant violated the Family and Medical Leave Act (FMLA). After the defendant filed a motion to dismiss, Judge Jeffrey L. Schmehl decided April 8, 2016 that Zuber's claims would not proceed due to the presence of the signed release.
"I find that plaintiff's execution of a compromise and release (C&R) agreement in relation with his Workers' Compensation claim served as a waiver of any FMLA claims or retaliation claims that plaintiff may have against defendant. Therefore, defendant's motion to dismiss is granted, and this matter is dismissed," the judge ruled at the time.
Zuber filed a motion for reconsideration on April 22, arguing Schmehl's ruling contained a clear error of law, but this motion was later denied on July 12. Shortly thereafter, Zuber filed paperwork declaring an intention to appeal both of Schmehl's rulings, on the motions to dismiss and for reconsideration, to the Third Circuit.
On Dec. 23, the Pennsylvania Association for Justice, a citizen's legal advocacy group, filed a motion to proceed amicus curiae in support of Zuber, a request which was granted by Third Circuit Judge Joseph A. Greenaway Jr.
A Jan. 10 brief summed up the substance of Zuber's appeal to the Third Circuit.
"This Court has made clear that the release contained in an agreement to settle a claim cannot be construed to waive additional claims between the parties unless such waiver is made knowingly and voluntarily, and supported by separate consideration," the brief read.
"In the instant matter, the C&R does not include explicit language necessary to waive plaintiff's FMLA and common law claims. Furthermore, the C&R does not identify any consideration for same. Accordingly, for the reason stated above, as well as those identified in plaintiff's primary brief and the amicus brief, the Court should vacate the District Court order dismissing the instant matter and remand the case for further proceedings," the brief concluded.
The plaintiff is represented by Manali Arora of Swartz Swidler, in Cherry Hill, N.J.
The defendant is represented by Alexander W. Ross Jr. of Rakoski & Ross, in Marlton, N.J.
U.S. Court of Appeals for the Third Circuit case 16-3217
U.S. District Court for the Eastern District of Pennsylvania case 5:15-cv-03874
From the Pennsylvania Record: Reach Courts Reporter Nicholas Malfitano at nickpennrecord@gmail.com