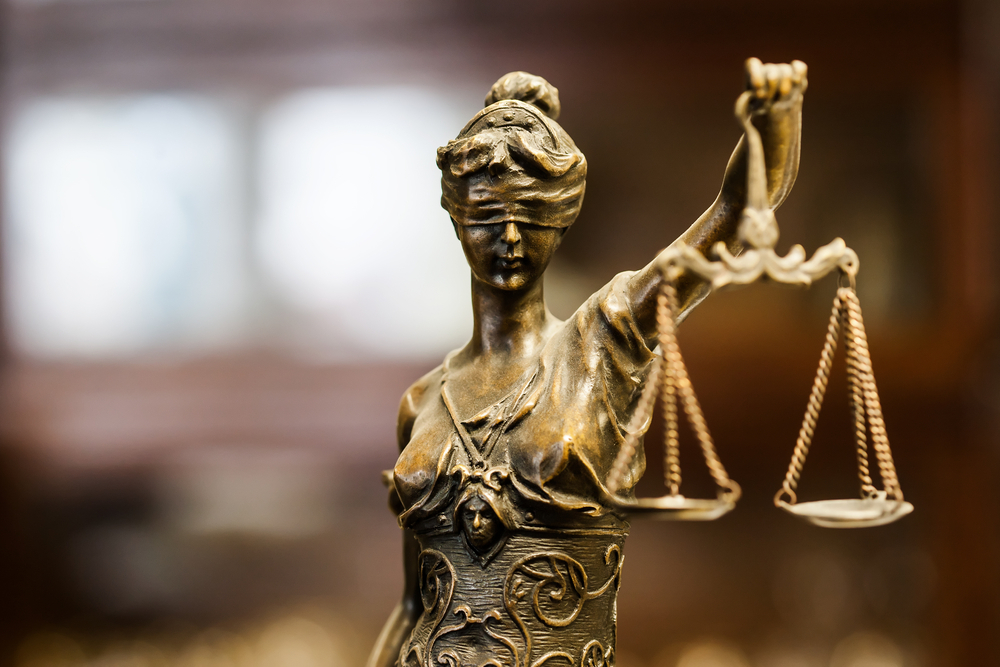 PHILADELPHIA – Attorneys for Christmas Tree Shops, Inc. are attempting to remove a lawsuit filed by an Effort couple to federal court, one which claims the store chain negligently sold a jar which exploded and caused severe hand injuries to one of the plaintiffs.
Whitney Vanicky and Jeffrey Vanicky filed suit on Feb. 3 in the Philadelphia County Court of Common Pleas, against Christmas Tree Shops, of Harrisburg.
Whitney had purchased a jar from the defendant on July 15, 2015, known as a barrel jar.
"On or about July 16, 2015, at approximately 7:45 p.m., plaintiff [Whitney] Vanicky was handling the subject for purposes of embellishing it with paint. Suddenly and without any advance warning, the subject jar's defective and unreasonably dangerous condition resulted in it exploding while Mrs. Vanicky was holding it," the suit says.
"As a direct and proximate result of the defective and unreasonably dangerous subject jar, Mrs. Vanicky sustained catastrophic, disfiguring and permanent injuries to her right upper extremity, including but not limited to severe and disabling injuries to the skin, bone, muscles, flesh, nerves, tendons, blood vessels and other tissues in her right hand and wrist," the suit adds.
The plaintiffs believe the defendant failed to warn customers of the danger of the jar, and that this negligence caused the plaintiff's severe, catastrophic and disfiguring injuries. For counts of strict liability, negligence and loss of consortium, the plaintiffs are seeking damages in excess of $50,000, with compensatory damages and costs.
Counsel for the defense believe the complaint was brought in an improper forum, and themselves filed a motion to remove the case to federal court in the U.S. District Court for the Eastern District of Pennsylvania, on Feb. 15.
"While the complaint alleges that CTS does business in the Commonwealth of Pennsylvania, and it incorrectly alleges that CTS does business in the City of Philadelphia, the complaint does not allege the citizenship of CTS. For purposes of diversity jurisdiction, CTS is a citizen of the State of New Jersey and the Commonwealth of Massachusetts, by virtue of being a corporation organized and existing under the laws of the Commonwealth of Massachusetts, and having its principal place of business in the State of New Jersey. As such, the parties are diverse and removal is permitted," attorney Joel I. Fishbein said in the removal motion.
"If CTS is deemed to be liable for the acts and omissions alleged, plaintiffs' damages may exceed the statutory threshold of $75,000. Accordingly, this matter is removable pursuant to 28 U.S.C. Section 1446(b)," Fishbein added.
The plaintiffs are represented by Frederic S. Eisenberg and Daniel J. Sherry Jr. of Eisenberg Rothweiler Winkler Eisenberg & Jeck, in Philadelphia.
The defendant is represented by Fishbein and Michael C. Heyden Jr. of Litchfield Cavo, also in Philadelphia.
U.S. District Court for the Eastern District of Pennsylvania case 5:17-cv-00738
Philadelphia County Court of Common Pleas case 170104954
From the Pennsylvania Record: Reach Courts Reporter Nicholas Malfitano at nickpennrecord@gmail.com