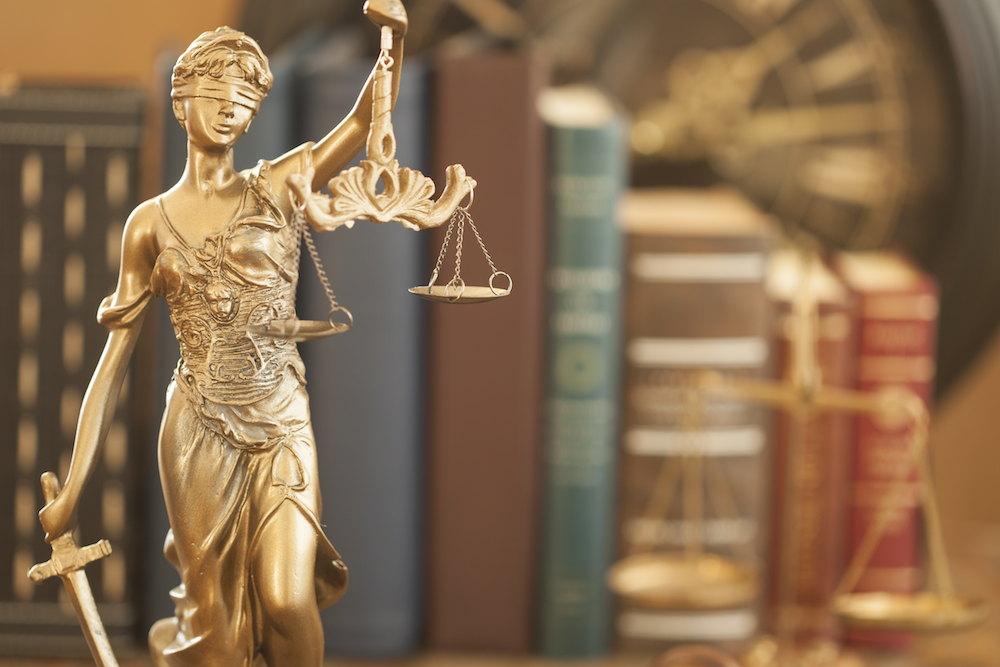 PHILADELPHIA – An attorney for Lord & Taylor believes allegations for recklessness and punitive damages made in a lawsuit over a sewing needle, one which one of the plaintiffs said seriously injured her, were not proven to legal sufficiency.
Sandra Turtle and James Turtle of Newtown Square filed suit on Jan. 27 in the Philadelphia County Court of Common Pleas, versus Stuart Weitzman Shoes of New York, N.Y. and Lord & Taylor of Philadelphia.
"On or about Feb. 5, 2016, plaintiff [Sandra] Turtle purchased from defendant Lord & Taylor a pair of Stuart Weitzman boots, a product of defendant Stuart Weitzman Shoes. While trying the boots on at home and pulling the boot onto her right foot, plaintiff was stabbed by a sewing needle which was negligently left in the interior of the boot. Said needle became lodged in plaintiff's right leg requiring surgical removal and causing injuries and damages," the lawsuit details.
The plaintiffs believe the defendants' negligence led to the accident, and Sandra also claimed to have sustained severe right leg swelling, a puncture wound to her right leg, a five centimeter-needle becoming lodged in her leg which required a surgical procedure to remove a foreign body, a sprained ankle, scarring, pain, embarrassment, humiliation and anxiety from the fear of undergoing anesthesia and surgery – while also noting costs expended for medical care and a Medicare-based lien, and a loss of income totaling $2,880.00 from nine days of missed work.
However, counsel for Lord & Taylor believe the Turtles failed to plead certain claims of their complaint with the required legal specificity as prescribed by the Pennsylvania Rules of Civil Procedure.
"Several of the complaint paragraphs and Count VII of the complaint contain language that violates the Pennsylvania Rules of Civil Procedure on the basis of conclusory allegations of punitive damages and lack of pleading specificity," defense attorney Erin M. Siciliano said in preliminary objections filed Feb. 21.
"Plaintiff's vague, unsupported allegations of 'recklessness' and 'willful, wanton and/or grossly negligent conduct' behavior and apparent demand for punitive damages…do not provide a factual basis for a claim of a punitive damages. Plaintiffs have not pled facts, which if true, demonstrate defendant Lord & Taylor's evil intent and/or reckless indifference to the rights of the plaintiff and which therefore support the characterization of defendant's behavior as outrageous and egregious. Further, plaintiffs have not alleged facts, if true, that would prove that the defendant Lord & Taylor actually realized any risk of injury to plaintiffs and acted in conscious disregard or indifference to that risk," Siciliano added.
For the 11-count lawsuit, including numerous charges of negligence, violating the Unfair Trade Practices and Consumer Protection Law (UTPCPL) and the Second Restatement of Torts, failure to use due care, strict liability, false advertising, gross negligence, breach of warranty and loss of consortium, the plaintiffs are seeking damages in excess of $50,000, plus interests and costs of suit.
The plaintiffs are represented by Murray L. Greenfield and Michael F. McCartin of Murray L. Greenfield & Associates, in Philadelphia.
Defendant Lord & Taylor is represented by Siciliano of Wilson Elser Moskowitz Edelman & Dicker, in Philadelphia.
Philadelphia County Court of Common Pleas case 170103913
From the Pennsylvania Record: Reach Courts Reporter Nicholas Malfitano at nickpennrecord@gmail.com