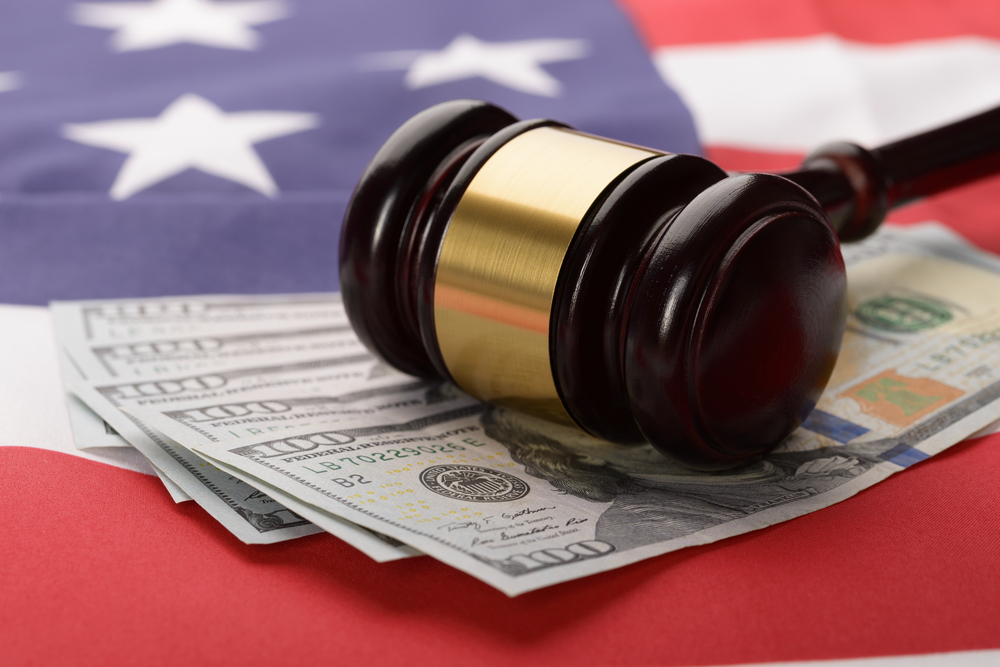 PHILADELPHIA – Litigation between a former Wal-Mart assistant manager and the prominent retailer over the ex-employee claiming he was discriminated against and harassed due to his Jehovah's Witness religious beliefs has been settled, according to court records.
A Nov. 3, 2016 order from U.S. Magistrate Judge Richard A. Lloret announced the case had been dismissed with prejudice, in accordance with mutual agreement of counsel. Terms of the settlement were not disclosed.
Lamontt Pressley filed a lawsuit on Nov. 23 in the U.S. District Court for the Eastern District of Pennsylvania against Wal-Mart Stores East L.P., pursuant to alleged violations of the Civil Rights Act of 1964 and the Pennsylvania Human Relations Act (PHRA).
Per the complaint, Pressley was hired by Wal-Mart in October 2010. As a part of his religious beliefs, he is required to attend twice-weekly meetings, at 12:30 p.m. on Sunday afternoons and 7:30 p.m. on Wednesday evenings.
In his lawsuit, Pressley claimed a store manager remarked to him: "You don't have to go to those meetings. You can be spiritual here," and "Why do you always have to knock on people's door at 5 a.m.?"
In response, Pressley said he reported this treatment to his supervisors, but despite his complaints, Pressley added the working environment became more hostile. Further, Pressley claimed a store manager gave him an ultimatum to either stop attending his meetings or be fired.
According to the lawsuit, Pressley's manager informed him during a meeting on Feb. 12, 2014, that Wal-Mart would no longer accommodate his religious requirement of attending his weekly meetings, and he was terminated the same day.
On Aug. 7, 2014, Pressley filed a charge of discrimination with the Equal Employment Opportunity Commission (EEOC) and 19 days later, on Aug. 26, the EEOC issued Pressley a notice of right to sue. Pressley's lawsuit sought equitable relief, punitive damages and other relief from Wal-Mart.
On Oct. 6, 2016, Wal-Mart filed a motion for summary judgment, alleging Pressley's religious discrimination claims fail because he was not terminated or disciplined by the retailer, nor was he constructively discharged. Instead, Wal-Mart claimed Pressley voluntarily resigned from his position.
Further, Wal-Mart said Pressley never made a single complaint about discrimination, harassment or retaliation during the entire period of his employment with Wal-Mart, and referred to his claim for punitive damages as "inappropriate".
Pressley responded with a motion of his own on Oct. 24, 2016, countering all of Wal-Mart's assertions and stated he had in fact presented record evidence that he repeatedly complained to his supervisors about their harassing conduct. Pressley further said he was constructively discharged by being presented with an ultimatum: To either ignore his religious requirement of attending his bi-weekly meetings, resign or be fired.
However, before U.S. District Court Judge Gerald A. McHugh could rule on the dispute regarding Wal-Mart's summary judgment motion, the case was settled through Lloret in the U.S. Magistrate Court.
The plaintiff was represented by Christopher A. Macey Jr. of Bell & Bell, in Philadelphia.
The defendant was represented by Ivo Becica of Obermayer Rebmann Maxwell & Hippel, also in Philadelphia.
U.S. District Court for the Eastern District of Pennsylvania case 2:15-cv-06282
From the Pennsylvania Record: Reach Courts Reporter Nicholas Malfitano at nickpennrecord@gmail.com