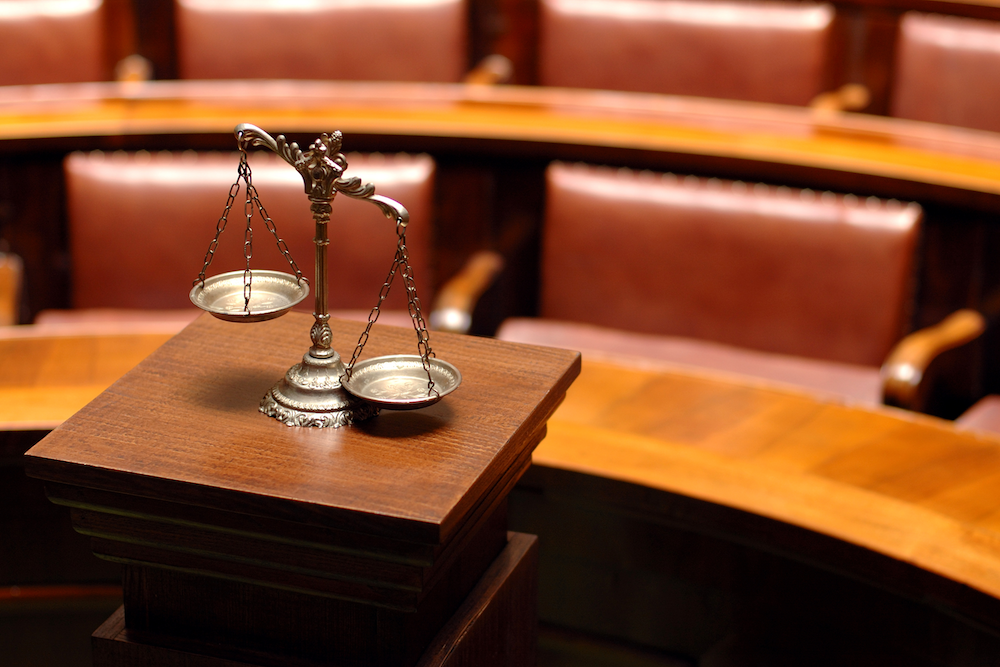 PHILADELPHIA – A federal judge has dismissed an automotive detailer's wrongful termination action against his former place of business, Carousel Hyundai in West Chester.
U.S. District Court Judge Gene E.K. Pratter ruled April 6 to dismiss Erik Dimattei's lawsuit, for failure to state a claim and because the agreement he litigated against fell under the auspices of the Federal Arbitration Act (FAA).
"Mr. Dimattei is a former employee of Carousel Hyundai, where he worked as an automotive detailer. He alleges that he worked full-time hours, but was paid per car. According to the complaint, Carousel Hyundai paid him $50 per car and assumed that he spent five hours on each car, without regard to the number of hours it would actually take for Mr. Dimattei to complete a single car's detailing job," Pratter said.
On or about June 11, 2015, Dimattei was diagnosed with a stress fracture of his left tibia, rendering him unable to work. Dimattei claims he discussed taking medical leave with his manager, Philip DiGuiseppe, to accommodate his injury, but that the request was denied. He then utilized his short-term disability insurance policy and stayed home for approximately nine weeks. After his physician cleared him to return to work on Aug. 10, 2015, he returned to Carousel Hyundai, where Dimattei alleges he was told that "he was no longer needed."
"Mr. Dimattei brings claims under the Americans With Disabilities Act (Count I), the Pennsylvania Human Relations Act (Count II), the Family Medical Leave Act (Count III, IV, V) and the Pennsylvania Wage Payment and Collection Law (Count VI). Carousel Hyundai filed a motion to dismiss the complaint under Federal Rule of Civil Procedure 12(b)(1), arguing that the dispute was subject to a valid arbitration agreement. In the alternative, Carousel Hyundai argues that the complaint fails to state a claim upon which relief can be granted," Pratter said.
"Carousel Hyundai moves to dismiss Mr. Dimattei's complaint on the grounds that a valid arbitration agreement precludes the Court's subject matter jurisdiction. The FAA governs arbitration agreements. It provides that written agreements to submit to arbitration "shall be valid, irrevocable, and enforceable, save upon such grounds as exist at law or in equity for the revocation of any contract. To compel arbitration under the FAA, a court must conclude that two conditions are met: (1) The parties entered into a valid agreement to arbitrate, and (2) The plaintiff's claims fall within the scope of that arbitration agreement," Pratter continued.
Pratter stated Carousel Hyundai agreed both conditions were met in this case, and the arbitration agreement from Oct. 18, 2013 stated, in part, that "Employer and Employee have determined that they would prefer to arbitrate any dispute arising between them, instead of going to court before a judge or jury. Employer and Employee therefore mutually agree that any Dispute between them (including any dispute involving an employee or agent of Employer) shall be submitted to binding arbitration."
Pratter added the Court concluded the arbitration agreement is valid under the FAA, and in Pennsylvania, three criteria must be examined: "(1) Whether both parties manifested an intention to be bound by the agreement; (2) Whether the terms of the agreement are sufficiently definite to be enforced; and (3) Whether there was consideration."
"There is no dispute between the parties that the first element has been met. With respect to the second element, Carousel Hyundai argues that the terms of the agreement are sufficiently definite because 'they define the matters to be arbitrated, namely all matters between the parties, and specifically including claims arising under any federal or state statute.' Mr. Dimattei, on the other hand, contends that the agreement is not sufficiently explicit because it does not detail the particular claims – for instance, claims under the Americans with Disabilities Act – to which the right to litigate is being waived. In support, Mr. Dimattei cites a line of case law in the context of collective bargaining agreements holding, inter alia, "that an agreement to arbitrate statutory anti-discrimination claims be 'explicitly stated," Pratter said.
"The arbitration agreement at issue here was not made as part of a collective bargaining agreement, and Mr. Dimattei does not point to any case law extending the explicitness requirement beyond the collective bargaining context. Indeed, the Supreme Court has distinguished individual agreements to arbitrate from agreements made through collective representation. Accordingly, the Court is unpersuaded by Mr. Dimattei's argument that the arbitration agreement lacked sufficient specificity," Pratter stated.
Pratter also shot down Dimattei's position that "Carousel Hyundai would never conceivably bring claims against him where the arbitration agreement would then apply", since there is no such limiting language in the agreement.
"Furthermore, Mr. Dimattei's interpretation of consideration misses the mark. The Third Circuit Court of Appeals has held that 'when both parties have agreed to be bound by arbitration, adequate consideration exists and the arbitration agreement should be enforced.' Here, both parties are plainly bound by the text of the agreement to submit to arbitration: 'Employer and employee therefore mutually agree that any dispute between them (including any dispute involving an employee or agent of employer) shall be submitted to binding arbitration.' Consequently, adequate consideration exists," Pratter said.
Being that it is valid, Pratter explained the Court's next determination was to examine whether the dispute falls within the scope of the agreement.
"The scope of the arbitration agreement here is broad. It covers 'any dispute' arising under any federal, state, or local statute (including claims of discrimination) between Mr. Dimattei and Carousel Hyundai, and it survives termination of employment. Aside from generally asserting that the agreement is not sufficiently explicit, which the Court addressed above, Mr. Dimattei does not raise any argument that the dispute is outside the scope of the arbitration agreement. Given that the agreement satisfies the two conditions under the FAA, the Court grants Carousel Hyundai's motion to dismiss," Pratter said.
The plaintiff is represented by Graham F. Baird of the Law Offices of Eric A. Shore, in Philadelphia.
The defendant is represented by Gregory I. Dolsky of Billet & Associates, also in Philadelphia.
U.S. District Court for the Eastern District of Pennsylvania case 2:16-cv-05183
From the Pennsylvania Record: Reach Courts Reporter Nicholas Malfitano at nickpennrecord@gmail.com