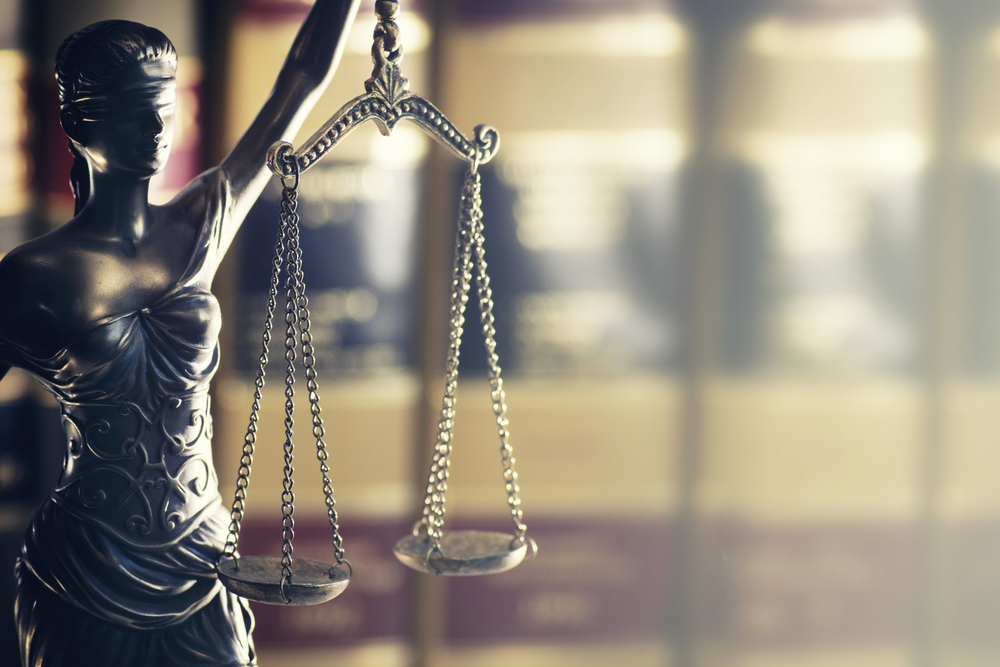 PHILADELPHIA – A state court judge has overruled preliminary objections filed by a plaintiff who says a group of companies designed and sold equipment that was responsible for her late husband's fatal accident during his tree removal job.
Carol A. Shaud (acting as Administratrix of the Estate of Michael D. Shaud) of Macungie first filed suit on Feb. 9 in the Philadelphia County Court of Common Pleas, versus Altec Industries, Inc. and Altec, Inc. of Birmingham, Ala., Altec Corporation of Philadelphia, plus Mickey's Truck & Equipment Sales and Mickey's Truck & Equipment Sales, Inc., both of Sugarloaf.
"On or about May 28, 2015, [Michael D.] Shaud was working as an employee for Shull's Tree Service, Inc., at a property located at or around 3523 September Drive, Camp Hill, Pennsylvania. On that date, [Michael D.] Shaud was working with a team of two other men, utilizing a 1994 Altec LR III aerial lift attached to a GMC Topkick Chassis, to remove a tree at the subject location; immediately prior to the incident, [Michael D.] Shaud was on the ground gathering debris," the suit says.
"Witness and employee Paul Willman, working to the rear of the vehicle, felt the vehicle shake uncharacteristically. Upon investigation, he found the boom arm had collapsed, ejecting the operator of the aerial lift bucket and violently striking [Michael D.] Shaud. Shaud died on site prior to the arrival of emergency personnel," the suit continues.
The plaintiff believes the defendants designed, manufactured and sold a defective product without warning, and that the related negligence and liability associated with those actions led to her late husband's death.
However, counsel for Mickey's denied Carol Shaud's claims in their entirety through an answer to her complaint filed March 8.
"Mickey's specifically denies that, to the extent that plaintiff and/or Michael D. Shaud suffered any damages as alleged, the existence of which are denied, any 'aerial lift' reached any user and operated without substantial change in its condition. By way of further response, and to the contrary, any such 'aerial lift' product was defect-free and contained every element necessary to make it safe and operable to meet consumer expectations and its risk utility when it left Mickey's control as alleged and, if it was not, than the substantial change to make it unsafe was due to the action and/or omission of another party and/or parties that Mickey's did not control or have the duty to control," Priore said.
Priore added Mickey's "is presently without knowledge or information sufficient to form a belief as to the truth of the averments…and therefore the averments are deemed denied and strict proof thereof is demanded at the time of trial or hearing, if relevant."
Following the defendants' response to her complaint, Carol Shaud filed preliminary objections through her counsel on March 28. Shaud objected to several paragraphs in Mickey's new matter, which her counsel said must be dismissed "for lack of sufficient specificity and for failure to conform to law or rule of court" as "boilerplate assertions".
Generally speaking, the paragraphs in question concerned the defense's belief that Shaud's claims were barred by statute of limitations and the Pennsylvania Comparative Negligence Act – and that the opposition asserted its own defenses through certain provisions of Pennsylvania's Workers Compensation Act, Fair Share Act, Financial Responsibility Law and the Uniform Commercial Code.
However, on April 21, Philadelphia County Court of Common Pleas Judge Arnold L. New overruled Shaud's various objections and ordered her to provide a response to the defense's new matter within 20 days.
For charges of negligence and strict liability, plus under the Pennsylvania Survival Act, Pennsylvania Wrongful Death Act, the plaintiff is seeking compensatory damages in excess of $50,000, and a jury trial in this matter.
The plaintiff is represented by Robert J. Mongeluzzi, David L. Kwass and Elizabeth A. Bailey of Saltz Mongeluzzi Barrett & Bendesky, in Philadelphia.
The defendants are represented by George J. Murphy and Stephen J. Finley Jr. of Gibbons Law, plus Priore of McCormick & Priore, all also in Philadelphia.
Philadelphia County Court of Common Pleas case 170202423
From the Pennsylvania Record: Reach Courts Reporter Nicholas Malfitano at nickpennrecord@gmail.com