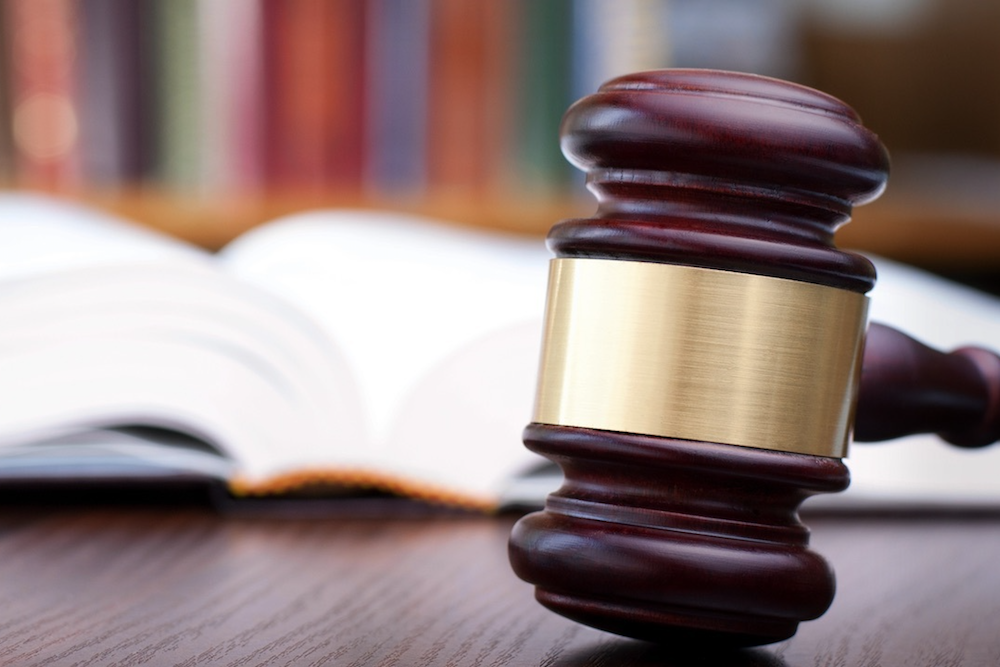 PHILADELPHIA – A Conshohocken man who claimed his insurance company breached its contract to provide him disability coverage in response to his alcohol abuse has settled the litigation he filed against that insurance provider.
On Oct. 19, an order issued by U.S. District Court for the Eastern District of Pennsylvania Judge Anita B. Brody stated James J. Dimezza's action against Federated Life Insurance Company was settled and dismissed with prejudice, pursuant to agreement of counsel without costs.
Dimezza first filed suit in the Philadelphia County Court of Common Pleas on May 19, 2017, against Federated Life of Owatonna, Minn.
On Sept. 19, 2013, Federated issued a disability income policy to Dimezza – one which stipulated if its holder was deemed "totally disabled", Federated would provide monthly monetary benefits to that same holder, under four conditions: 1) If one was under the regular and personal care of a physician; 2) If one was unable to perform the material and substantial duties of their regular occupation; 3) If one was not engaged in any other occupation for wage and profit; and 4) If one was unable, after the first 4 years of total disability, to work in any occupation for which you are suited through education, training or experience.
Dimezza's annual insurance premium under the policy was $3,989.13. According to the lawsuit, one example of a disability covered under the policy was substance abuse disorder, though it limited payment of benefits for this condition to two years.
In 2010, Dimezza was the president and owner of Indoor Quality Services, Inc. (IQS), a Pennsylvania company which provided mechanical contracting services and grossed over $4 million that year.
The following year, Dimezza said he experienced marital difficulties and turned to alcohol to relieve his life stresses, before being involved in a serious, single-vehicle accident and suffering back, hip and knee injuries as a result. Dimezza was also arrested for driving while intoxicated, in connection with that incident.
Dimezza explained he self-medicated with drugs and alcohol to deal with the pain from his accident injuries and his business IQS began to collapse in 2012, which he claimed was a result from his own alcohol abuse and embezzlement from a trusted employee. Dimezza said the combination of these situations and his family troubles commenced his total disability in January 2012.
Dimezza was admitted to Mercy Suburban Hospital in May 2012, suffering from delirium tremens related to alcohol withdrawal. Dimezza was discharged on June 2, 2012, but he was not better or had overcome his alcohol abuse and continued to abuse the substance when he was arrested again on a bench warrant for non-payment of child support and jailed in August 2012.
Dimezza returned to the hospital for detoxification in its ICU and returned to jail on Aug. 31, 2012. After his release, Dimezza's alcohol abuse continued until he entered Valley Forge Rehabilitation Center and Hospital on an in-patient basis from Feb. 16, 2013 to March 6, 2013 – followed by a stay at the Gaudenzia Center for Alcohol Abuse on an outpatient basis and AA meetings.
Dimezza averred he regained control of his life and submitted proof of his total disability to Federated via a letter on March 18, 2015, which included medical records and information from his physician and counselor. This claim was denied by Federated in a response letter dated May 8, 2015, due to allegedly untimely proof of loss, lapsed coverage and insufficient proof of a disability.
Dimezza appealed the denial on two separate occasions in November 2015 and March 2016, but these appeals were respectively denied in January 2016 and May 2016. As a result, Dimezza feels Federated breached its insurance policy contract with him to pay his disability costs.
In response, June 2017 saw defense counsel for Federated motion to remove the case to federal court, citing both diversity of citizenship and the damage amount in controversy exceeding $75,000, exclusive of costs and interests. As a result, the case was then moved to the U.S. District Court for the Eastern District of Pennsylvania for further disposition.
Prior to settlement, the plaintiff was seeking an award and retroactive payment of all the monetary and other benefits due and owing him under the policy, plus interest, that the Court declared and ordered the defendant was required to provide coverage and benefits under the policy, together with all costs, expenses and attorney's fees incurred in person in pursuing these benefits, and any other relief deemed appropriate by the Court, in addition to a trial by jury in this matter.
The plaintiff was represented by Michael J. Burns of Bowen & Burns, in Southampton.
The defendant was represented by Kenneth M. Portner of Weber Gallagher Simpson Stapleton Fires & Newby, in Philadelphia.
U.S. District Court for the Eastern District of Pennsylvania case 2:17-cv-02490
Philadelphia County Court of Common Pleas case 170502910
From the Pennsylvania Record: Reach Courts Reporter Nicholas Malfitano at nickpennrecord@gmail.com