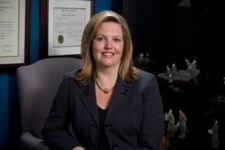 A Chester County, Pa. couple has filed a personal injury lawsuit against a Delaware corporation for injuries the wife, an employee of the company, claims to have sustained after she fell down a set of stairs while working.

Philadelphia attorney Edith A. Pearce filed the injury claim Feb. 7 at the federal courthouse in Philadelphia on behalf of Carolynn Ireson and her husband, Kevin Ireson.

The defendant listed in the lawsuit is Dover, DE-based Comprehensive Addiction Programs Inc.

According to the lawsuit, Carolynn Ireson, who worked at Bowling Green at Brandywine, a Kennet Square, Pa. residential drug and alcohol rehabilitation facility operated by the defendant, was descending a staircase at the rehab facility back in mid April 2010 when she suddenly tripped and fell as a result of defective steps and/or defective railing.

The plaintiff tumbled down the stairs, striking her head, back, hand and other body parts in the process, the suit claims.

The complaint alleges that there were no barricades or caution signs posted at the time to warn people of the dangerous condition presented on the stairwell.

Immediately following her fall, Carolynn Ireson reported the incident and her injuries to her employer, the suit states.

The complaint alleges that Ireson suffered a whole host of serious bodily injuries as a result of her fall. They include various disc herniations and bulges, chronic superimposed lumbar sprain syndrome, cervical spinal stenosis, disc degeneration, rotator cuff tendonitis, head injuries, aggravation of pre-existing conditions and other ills and ailments such as hip contusions, migraine headaches and depression.

The lawsuit claims that Ireson has incurred various medical expenses and is expected to have to continue undergoing medical treatment.

The complaint also says Ireson has suffered a loss of earnings due to her inability to work and that she has suffered "severe physical pain and trauma, mental upset and anguish and humiliation, as well as having suffered a "diminution in her ability to enjoy life and life's pleasures."

The lawsuit accuses the defendant of negligence for failing to maintain the alleged faulty staircase, failing to warn persons of the dangerous condition and failing to provide a safe environment to tenants, employees and business invitees.

The plaintiffs seek compensatory and punitive damages in excess of $75,000, plus attorney's fees and other court costs.

The lawsuit also contains a loss of consortium count on behalf of Kevin Ireson in which the husband claims he has been deprived of his wife's services and companionship because of her injuries.

The couple has demanded a jury trial.

The federal case number is 2:12-cv-00648-JD.