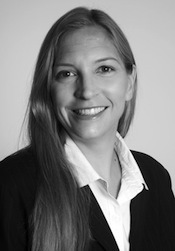 Two out-of-state plaintiffs have filed separate mass tort product liability claims in Philadelphia's Common Pleas Court, alleging their respective use of the denture adhesive cream Fixodent caused them to experience a host of physical injuries.

Both claims were jointly filed May 14 by attorneys with Philadelphia-based Kline & Specter and Rachel Abrams, a lawyer with San Francisco-based Levin Simes LLP.

Each lawsuit was filed as a short-form complaint in the master denture adhesive cream litigation at Common Pleas Court.

The first complaint was filed on behalf of Kirby, Texas resident Jeffrey Keck, a 53-year-old who claims he continues to suffer from a number of bodily injuries as a result of his having used Fixodent from 2001 until the present.

Keck's alleged injuries include zinc toxicity, nerve damage, tremors, tingling, kidney and liver failure, bone marrow depletion, numbness, cramps, muscle twitching, difficulty breathing, abdominal pain, nausea, anemia, lethargy and other neurological disorders, in addition to "substantial" pain and suffering, according to the complaint.

Keck claims that he has suffered, and will continue to suffer, significant economic damages, including, but not limited to, past, present and future medical expenses and earnings and earning capacity.

The defendants named in the lawsuit, all of which engage in the manufacture of denture adhesive creams, are The Procter & Gamble Company along with various corporate subsidiaries.

Keck accuses the defendants of negligence, strict liability for both design defect and failure to warn, breach of implied warranties, common law fraud, gross negligence and malice, and for violating Pennsylvania's Consumer Protection Act.

The second lawsuit, which names the same defendants as those listed in the Keck complaint, was filed on behalf of Debbie Reynolds, 48, of Reedy, W.V.

The lawsuit claims that Reynolds, who began using Fixodent in 1990 and continues to use the product to this day, suffered many of the same problems as that of Keck.

Reynolds has also sustained paralysis, an inability to walk, and the loss of the use of her upper and/or lower extremities, allegedly as a result of having used the denture adhesive cream for a prolonged period of time.

Reynolds, her suit claims, has also suffered severe emotional distress, depression, anxiety, worry and anguish.

Reynolds accuses the defendants of the same counts as listed in the Keck complaint.

Both plaintiffs seek damages as set forth in the master denture adhesive cream litigation at Philadelphia's Common Pleas Court.



The case ID numbers are 120501122 and 120501125.