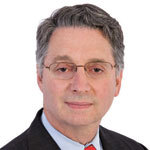 Philadelphia-based law firm Fox Rothschild announced this week that it has merged with

the Denver firm Lottner Rubin Fishman Saul PC, a move that Fox Rothschild said would "significantly bolster" the firm's presence in the country's Mountain region.

The move, effective July 1, comes less than a year after Fox Rothschild opened its Colorado office.

The merger means a team of 16 Lottner Rubin lawyers – 10 partners, five associates and one counsel – will join Fox Rothschild, according to a June 24 Fox Rothschild news release.

"Since launching our Denver office last year, we have been seeking to expand our regional footprint and the range of services offered," Fox Firmwide Managing Partner Mark L. Silow said in a statement. "With this team, we now have a solid presence in the region, and we will continue to expand our platform as client needs arise."

Silow said the merger would add "significant depth" to Fox Rothschild's nationwide real estate practice, in addition to the firm's corporate, litigation and tax law services.

In his own statement, Fox Rothschild's Denver office managing partner, Neal S. Cohen, said that his team would welcome the new additions "with tremendous enthusiasm."

"Denver continues to experience dynamic growth across many business sectors, and the Lottner Rubin Fishman Saul team are exceptionally well-connected and well-regarded among many Denver area companies and industries," Cohen stated.

Rick Rubin, managing partner of Lottner Rubin, said in a statement that his team is pleased to be joining forces with the Fox Rothschild family.

"We believe that with the Fox Rothschild national footprint and breadth of experience, we will be able to substantially expand the scope of services we offer to our clients," Rubin stated. "Moreover, we look forward to servicing the needs of Fox Rothschild clients in the Rocky Mountain Region."

Aside from Rubin, the other nine new partners who will join Fox Rothschild in the merger are identified as follows: Marshall H. Fishman, Richard J. Saul, Janet E. Perlstein, Patrick J. Casey, Christopher J. Dawes, Michael S. Friedman, Scott A. Ross, K. Harsha Krishnan and Spencer L. Sears.

The merging associates are Adam Gentile, J.P. Box, Dominic Rivers, Hilary A. Bloom and Joshua Greenberg.

Alan B. Lottner will join as counsel.

Lottner, who has been in the legal profession for more than four decades, provides strategic counsel to financial institutions, real estate development companies, homebuilders and other businesses in the Rocky Mountain region and beyond with an emphasis on real property matters, according to a brief bio provided by Fox Rothschild.

Fox Rothschild was founded back in 1907 in Philadelphia, and today employs more than 550 lawyers in 18 offices nationwide.

The Philadelphia office continues to be what the firm calls the "cornerstone" of its strength, with more than 100 attorneys currently working in the City of Brotherly Love.