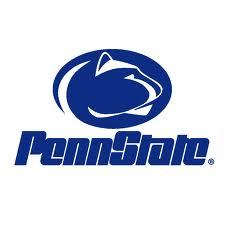 Citing remarkable progress in the school's efforts to improve its campus security and protocols regarding reports of sexual abuse, officials with the NCAA have agreed to relax parts of its sanction against Penn State University.

According to an announcement from the organization's executive committee, Penn State can start competing in post-season bowl games immediately and may restart the football scholarship program for the 2015-2016 school year, two years earlier than originally ordered in the consent agreement formulated in the wake of the Jerry Sandusky scandal.

The committee's action endorses recommendations released by former U.S. Senate Majority Leader George Mitchell, the university's athletics integrity monitor, in his latest report. Part of the consent decree ordered Penn State to allow Mitchell to monitor the school's progress in creating more accountability within the athletics program.

In addition to the scholarship and postseason participation changes, Mitchell also recommended that if Penn State continues to make impressive progress at the conclusion of the 2015 report, his oversight may conclude substantially earlier than 2017, the date set forth in the original agreement between the NCAA and Penn State.

"Penn State's commitment to the integrity of its athletics department and its progress toward meeting the requirements of the Consent Decree are clear," said Northern Arizona President Rita Hartung Cheng, who chaired the Executive Committee meeting. "We thank Senator Mitchell for his meticulous and exhaustive work over the past two years. Mitchell's efforts and the dedication of Penn State officials made today's decisions possible."

Executive Committee leadership met Monday with the NCAA Division I Board of Directors and presidents from the Big Ten Conference prior to taking a vote on the action. During these discussions, Mitchell briefed the group on his work to date and the university's compliance with the athletics integrity agreement.

"Penn State has made remarkable progress over the past year," said Harris Pastides, Board member and University of South Carolina president. "The board members and I believe the Executive Committee's decision is the right one. It allows both the university and the association to continue to move toward a common goal of ensuring that educating, nurturing and protecting young people is a top priority."

The remaining sanctions of the vacation of 100 wins from the team's record and a $60 million fine still stand, but a dispute over where that money would go appears to have been settled.

In documents filed at the U.S. District Court for the Eastern District of Pennsylvania, the NCAA asked Judge Anne Covey to dismiss the suit against Sen. Jake Corman and Pa. State Treasurer Rob McCord that challenged a 2013 law that required the sanctioned fine to be spent only on Pennsylvania programs. The NCAA originally sought to distribute the monies nationwide at its discretion.