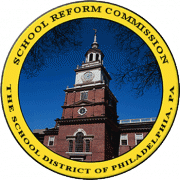 Pennsylvania's Secretary of Education says that complaints filed against her office regarding the condition of schools in the Philadelphia School District did not pertain to the curriculum and do not require her investigation.

Carolyn Dumaresq made the argument in a motion filed Friday to dismiss a lawsuit filed in the Commonwealth Court by seven school district parents seeking a declaratory judgment that she violated her legal obligations to investigate complaints.

According to Dumaresq's motion, the section of the state code the complaints were filed under is only applicable to curriculum deficiencies. The claims submitted by the parents dealt with issues such as physical building conditions and overcrowded classrooms.

"It is outrageous for the state to disclaim any responsibility for these problems," said Benjamin Geffen, staff attorney at the Public Interest Law Center of Philadelphia, in a statement posted on the organization's website. "The state's failure to fully fund public education in Philadelphia and in districts across the state is the real reason our students must contend with grim conditions when they walk into schools each day."

The Public Interest Law Center of Philadelphia and Parent United for Public Education encouraged district families to file complaints about the school district's conditions, using a special web portal that provided text for the claims. More than 825 complaints were submitted to the administration, but the only responses were cursory form letters, according to the Commonwealth Court suit.

The movement was in response to the district's use of a "Doomsday budget" to manage the schools, the complaint says. The allegations include the lack of art, music, foreign languages and physical education classes, cancelled programs for the gifted, shortages of staff, lack of resources including libraries and textbooks, and unsafe and unsanitary conditions in the buildings.

The plaintiffs say that Dumaesq never interviewed or investigated the claims to make a finding of fact, violating section 22 of Pennsylvania code. They ask the court to compel the secretary to comply with state statutes and perform her nondiscretionary duties.