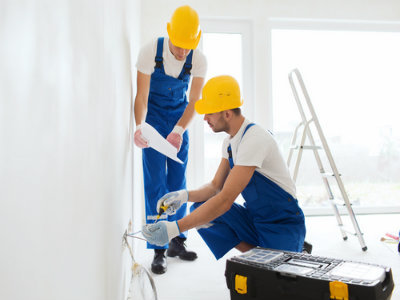 HARRISBURG, Pa. -- A statewide undercover investigation has revealed home improvement contractors in the Pittsburgh area working illegally, without registration.
According to Pennsylvania Attorney General Kathleen Kane's office, eight contractors were found to have been working without registration, a violation of the state's Home Improvement Consumer Protection Act.
"It's all about protecting consumers and leveling the playing field for businesses," Sadie Martin with the Attorney General's Office told the Pennsylvania Record. "We're not out there trying to put anyone out of business, we're trying to make sure they're following the laws and that their customers can trust them."
HICPA registration requires contractors in Pennsylvania to carry specific levels of insurance and include certain items in their contracts, like clear descriptions of contractual terms, start and completion dates and a limited right to cancellation.
Registration is biannual and costs $50, a small price to pay for consumer peace of mind, according to the Pennsylvania Builders Association.
"We have been actively pushing the attorney general to be harder on enforcement," PBA spokeswoman Jill Pento told the Record. "Our membership, they pay their $50 to register and they were upset that there was no real enforcement in the past, so those fly-by-night contractors could come in."
Consumers can use home improvement contractors' registration numbers to look them up on the attorney general's website. Consumers who have an issue with a contractor also can use that number to file an anonymous complaint with the Attorney General's Office.
In this undercover operation, agents of the Attorney General's Office pretended to be homeowners who wanted estimates for home improvements. According to the office, agents called contractors to set up appointments. When the contractors arrived, the agents showed them problem areas in the home, then requested an estimate. After the contractors gave the estimates, the agents announced they worked for the office and gave the contractors subpoenas for proper documents.
Kane said her office has settled with the eight violating contractors for a total of $5,600 -- $3,100 of which will go toward restitution.
Daniel Belin, who did business under the company name D&D Roofing and Remodeling, has agreed to pay $2,500 in restitution to a client who filed a complaint about poor workmanship with the Attorney General's Office. Belin was not registered when he entered into the contract with that client. According to Kane's office, Belin is no longer working as a home improvement contractor.
Andrew Schillinger, who did business under the company name Perfection Remodeling and Home Services, allegedly used a fake home improvement contractor number in his advertisements. According to the Attorney General's Office, Schillinger will pay $250 in fines and will have to register for his own number to keep working in Pennsylvania.
Steven Schneider, who did business under the company name Schneider Construction, has agreed to pay $600 in restitution. He is accused of entering home improvement contracts after his HICPA registration lapsed. He has since renewed his registration.
Five of the eight offending contractors have since renewed their registration with the Attorney General's Office. The remaining three contractors are no longer working as contractors. If they fail to register before providing home improvement services in the future, they would face penalties of up to $5,000.
Martin said the Attorney General's Office hopes this undercover sting benefits even more consumers in the future.
"Our hope is that contractors, the next time their phone rings, they think: that could be the AG office, am I registered?" she said. "We hope it makes contractors think a little more."