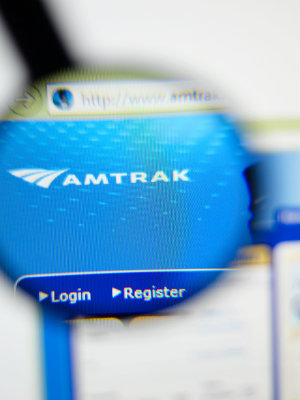 The U.S. Judicial Panel on Multidistrict Litigation has accepted a request to consolidate litigation in the case against Amtrak, following the May 12 train derailment that killed eight and injured more than 200 people.
Chip Becker, attorney with Kline & Specter in Pennsylvania, traveled to New York City Oct. 1 to argue the case for creating multidistrict litigation in front of the panel. He tells the Pennsylvania Record the panel formally accepted the request Oct. 13.
Becker told the Record this consolidation will streamline litigation, making it a more efficient process for everyone involved.
"In the federal system, there is a concern for efficient litigation and conservation of legal resources, and from a litigation standpoint, it's a good idea to have one judge," Becker told the Record. "When you have lots of plaintiffs where everything is related to one underlying accident, it just makes everything easier and simpler."
Making this case even more simple is the fact that Amtrak has already admitted compensatory liability.
The difficult part – and why Becker said he believed it important to create a multidistrict litigation – will be deciding a just way to distribute the monetary damages.
Federal law limits damages paid out for a single railroad accident to $200 million. To date, 65 suits have been filed including about 75 individuals, according to Becker. He said he anticipates more being filed, still.
"It's very possible that the damages arising from this will exceed $200 million dollars, at which point, we're not talking about litigating the case anymore, we're talking about figuring out a process of distributing the money in a fair and equitable and judicious way," Becker told the Record.
Becker says a bill is in congress right now that would raise that cap to $295 million.
This multidistrict litigation will be presided over by Judge Legrome Davis of the Eastern District of Pennsylvania. The next step in organizing the litigation will be for Judge Davis to appoint a lead counsel to be the leader of the plaintiffs' side of the case, and a liaison council to communicate between lead and plaintiffs' lawyers as a whole, Becker said.
Kline & Specter worked very closely with Saltz Mongeluzzi Barret & Bendesky of Pennsylvania in the pursuit of this multidistrict litigation, and will continue to work together throughout the case, according to Becker.