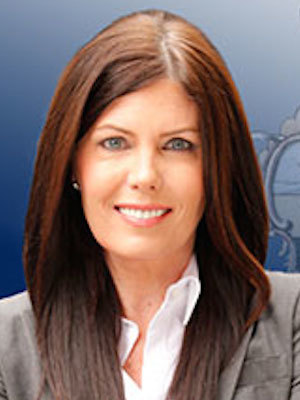 HARRISBURG - A senior attorney at the Competitive Enterprise Institute recently turned his focus toward the trouble of state Attorney General Kathleen Kane, concluding that she has become a "laughingstock."
Kane was recently suspended from the bar on Oct. 22 by the state Supreme Court, while CEI also recently ranked her as the worst state attorney general in the nation.
CEI senior attorney Hans Bader wrote an opinion piece that called her behavior while in office political and partisan.
"Kane is a national laughingstock. She should be disbarred and removed from office. "It's hard to say what's worst about her," Bader said in a statement to the Pennsylvania Record.
"The perjury, lies and obstruction related to the grand jury leak? Her turning a blind eye to corruption in Philly? Her sabotaging other corruption investigations, and refusing to defend state laws challenged in court, was also pretty bad," he said.
.
Kane, a first-term Democrat, was put on temporary suspension by the state Supreme Court on Sept. 21. This happened weeks after she was charged with perjury and other crimes for allegedly leaking secret grand jury material to a reporter and lying about it.
The court delayed the suspension for 30 days, making her first day of suspension Oct. 22.
Kane has been charged with obstructing administration of law or other governmental function; official oppression; criminal conspiracy; perjury; and false swearing.
District Attorney Risa Vetri Ferman says Kane "personally orchestrated" the leaking of confidential material to the media -- including investigative information and secret grand jury material -- through a "political operative" for the purpose of retaliating against former state prosecutors "whom she believed had embarrassed her in the press."
Kane, however, has yet to resign from her position, even though the lack of a law license keeps her from performing many of her duties, and she is still pursuing another term.
She claims that avoiding legal tasks will only keep her from making "appearances in court" or filing legal documents, and her duties will likely continue to "include advising subordinates on whether or not to file criminal charges."
"Alas, impeachment would take months," Bader said. "She should definitely face jail time. Criminal charges are certainly appropriate."