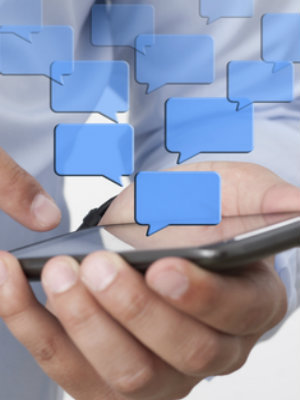 PHILADELPHIA - A class action lawsuit against Yahoo has been revived after a federal appeals court ruled a man who received unsolicited text messages from the company may have another chance in court.
Bill Dominguez claims he received 27,809 texts from Yahoo after purchasing a cell phone that used the number of its previous owner, who had signed up for a text alert every time an email was received, according to The Legal Intelligencer.
Dominguez filed his class action lawsuit under the Telephone Consumer Protection Act, but it was dismissed after the district court found his definition of an autodialer – the device used to send him the text messages from Yahoo – wasn't the same as the definition the TCPA used for an autodialer.
Lauri Mazzuchetti, co-chair on the Kelley Drye TCPA defense group, told the Pennsylvania Record remanding this case has multiple ramifications.
"First, The Third Court endorsed the FCC's clarification of the statutory definition of an automatic telephone dialing system (autodialer/ATDS) that could violate the TCPA in the recent July 2015 Order," Mazzuchetti said.
Mazzachetti said that order states: "So long as the equipment is part of a 'system' that has latent 'capacity' to place autodialed calls, the statutory definition is satisfied."
Second, she said the remand gives the district court the opportunity to reevaluate Yahoo's dialing equipment in light of the order.
"The district court must decide anew whether Yahoo's notification text services utilizes an ATDS as a matter of law under the FCC's Order, or solicit further factual evidence from the parties about the texting platform's "capacity" (or lack thereof) to store or produce numbers to be called using a random or sequential number generator," Mazzuchetti said.
The 2015 order updated the TCPA's 1992 definition of an autodialer, which was as Third Circuit Judge Thomas Ambro said, a reflection of the times.
Before filing this suit, Dominguez claims he contacted Yahoo to be taken off the text message alert, but was told because he was not the account holder of the email address registered to the phone he couldn't authorize a removal.
"The district court may come to the same conclusion as it did in 2014, or side with the plaintiff and permit the case to proceed beyond the summary judgment stage," Mazzuchetti said.