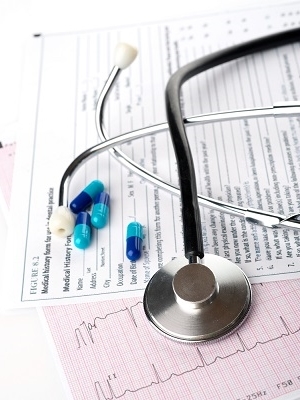 SCRANTON – A Richmond couple is suing a surgical corporation over claims that a defective surgical device caused the wife's cancer to spread.
Anna and Marvin Fultz filed a complaint on Nov. 6 in the U.S. District Court for the Middle District of Pennsylvania against Ethicon Inc., as well as a number of affiliated divisions of the corporation, citing negligence; strict products liability for design defect and marketing defect; breach of express and implied warranty; fraud, misrepresentation and suppression and other counts.
The plaintiffs claim that following a laparoscopic power morcellator (LPM) procedure that was carried out on March 28, 2007, Fultz, a uterine cancer patient, suffered a complication of her condition caused by the surgical procedure. The complaint states that the device caused "occult malignant tissue fragments to be disseminated and implanted in the body" and this caused the cancer to spread.
The plaintiffs claim that the defendant failed to inform the plaintiff of the risk that the using a LPM device posed, and in November 2014, the FDA updated a warning regarding use of such devices. As a result of the negligence of the defendant, Fultz now has been affected by leiomyosarcoma, a fast-acting and aggressive cancer, from which it is unlikely that she will fully recover, the complaint states.
Fultz is seeking monetary compensation of an unspecified amount for all damages, fees and anguish suffered. She is represented by Laura A. Feldman and Rosemary Pinto of Feldman and Pinto, P.C. in Philadelphia and Sean P. Tracey, Rebecca B. King and Andrew Rubenstein of Tracey and Fox in Houston.
U.S. District Court for the Middle District of Pennsylvania case number 1:15-cv-02130