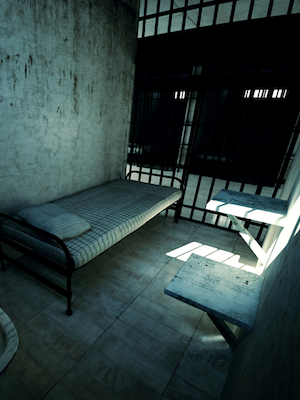 PHILADELPHIA – A mother is suing the police commissioner of Philadelphia alleging negligence after her son committed suicide while incarcerated.
Beverly E. Graham, administratrix of the estate of Walter L. Graham, filed a complaint on Sept. 8 in the U.S. District Court for the Eastern District of Pennsylvania against Philadelphia Police Commissioner Charles Ramsey, Capt. Robin Wimberly and John Doe officers, alleging that it was negligence that led to her son's wrongful death.
According to the complaint, on Dec. 17, 2014, Graham's son, Walter, was arrested and taken to the 18th Police District Headquarters in Philadelphia. At the time, the plaintiff alleges that it was the responsibility of the police officers to monitor Walter and prevent him from doing any damages to himself or others. Due to the alleged failure of the police officers to monitor the plaintiff's son, he committed suicide, and was found hanging in his cell by his T-shirt the following day, the complaint states. Graham is suing the defendant, claiming that it was the police department's duty to monitor her son and prevent his wrongful death.
Graham is seeking compensation of more than $1 million for all anguish suffered as well as monetary damages. She is represented by Conrad J. Benedetto of the Law Offices of Conrad J. Benedetto in Philadelphia.
U.S. District Court for the Eastern District of Pennsylvania Case number 2:15-CV-05004