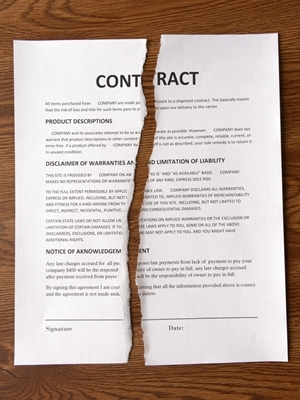 SCRANTON – A Pennsylvania-based construction company is suing its business client and is seeking a declaratory judgment.
Ritz-Craft Corp. of Pennsylvania Inc. filed a complaint on Dec. 14 in the U.S. District Court for the Middle District of Pennsylvania against The Price Home Group LLC, requesting declaratory judgment.
According to the complaint, the plaintiff entered into an agreement in April 2013 with the defendant, which allegedly stated that Price would be allowed to buy homes manufactured by Ritz-Craft for resale. In the agreement, it allegedly was also stated that the defendant would pay Ritz-Craft in full for all services rendered. After a period of time passed, the defendant changed owners but the agreement allegedly remained the same. In April, Ritz-Craft requested financial documents from the defendant over concerns of its ability to fulfill its obligations of the agreement, but was never sent any such information. Ritz-Craft terminated the business agreement in September. It was later allegedly discovered that Price did not fulfill the terms stated in the agreement and could not complete homes under contract with customers. The complaint states that Price was not financially able to refund customers' deposits for the uncompleted homes.
Ritz-Craft is seeking judgment declaring that it is not liable for Price's default to its customers and that is has no contractual obligation to Price. The corporation is represented by Timothy J Nieman of Rhoads and Sinon LLP in Harrisburg.
U.S. District Court for the Middle District of Pennsylvania Case number 4:15-cv-02405