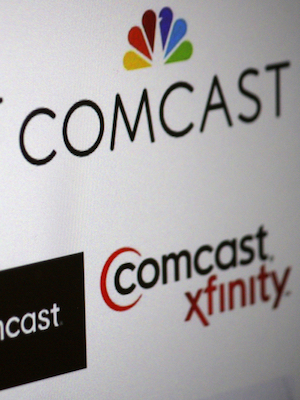 PHILADELPHIA – A woman is suing her employer, Comcast Cable Communications Management LLC, alleging she was denied of promotion opportunity because of her gender and race.
Naptina Thorn filed a complaint on Feb. 3 in the U.S. District Court for the Eastern District of Pennsylvania against Comcast Cable Communications Management LLC, Linda Harmon-Clark, Jeffrey Colclough and Sedgwick Claims Management Services Inc., alleging violation of the Civil Rights Act of 1964.
According to the complaint, the plaintiff, an African-American, worked as a customer service representative, credit collection representative and as an administrative assistant during her employment. Thorn worked overtime May 2013 through June 2014, the suit states, and received overtime compensation. The suit states that Thorn applied for other positions in the company and received interviews from multiple managers. However, Clark, the plaintiff's manager, refused the transfer request, the suit states, denying her the promotion opportunity. On Sept. 19, 2014, Thorn learned of her termination via letter, the suit states. The plaintiff is suing, claiming discrimination for her race and sexual harassment.
She seeks damages for up to $250,000, lost wages, attorney's fees and award for medical payments related to the defendants' alleged discriminatory acts. She is demanding a jury trial and is represented by Barbara E. Ransom of Sterling Law Firm in Cherry Hill, New Jersey.
U.S. District Court for the Eastern District of Pennsylvania Case number 2:16-cv-00566