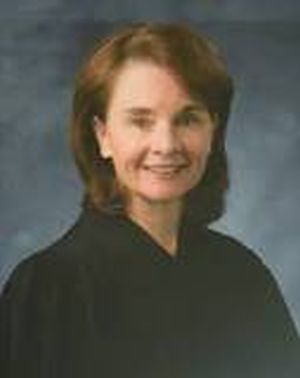 U.S. District Judge Nora Barry Fischer | Western Pennsylvania District Court
PITTSBURGH - The U.S. District Court for the Western District of Pennsylvania ruled on May 22 that a minor can be genetically tested to find out whether a brain injury may be connected to his family history and environment.
The ruling was made in response to a motion made in a lawsuit alleging that Westmoreland General Hospital was negligent in the pre-natal care, birth and delivery of the child.
Plaintiff Katie Cabral claims Westmoreland General Hospital "negligently failed to provide appropriate medical treatment" during her pregnancy and during the birth and delivery of her son, Jacub Foley.
This, she alleges, resulted in her son suffering "acute brain injury," which has caused problems with his language and speech skills, hearing problems and a learning disability.
According to court documents, the hospital asked that a genetic test be conducted and argued that the child had a family history of attention deficit hyperactivity disorder (ADHD). The hospital claims there is "a significant causation question" regarding whether the child's medical and behavioral issues were linked to "post-birth environmental factors" or were triggered by "genetic factors."
Cabral objected to the proposed genetic testing.
U.S. District Judge Nora Barry Fischer said in her ruling that it is within the court's power to order "a mental or physical examination" if such a test is important to the case and a good reason for the test has been established.
"The defendants have satisfied both of the required elements," Fischer wrote in her order, citing precedent stating that testing is allowed if it does not "create undue risk of harm" or if it is not "overly invasive."
"The plaintiffs have placed Foley's health and the causes of his alleged injuries in controversy by virtue of having filed this lawsuit," the order said.
The defendants, Fischer said, have shown "good cause" by filing medical reports and successfully arguing that the requested testing is both "widely used" and "beneficial in determining the causes of behavioral issues in pediatric patients."
She further ordered that an independent laboratory carry out the blood test and that only one test be performed.