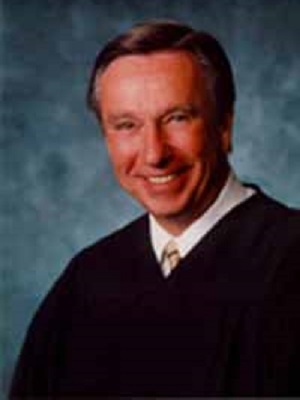 U.S. District Court Judge Timothy J. Savage
PHILADELPHIA — A New York-based pharmaceutical giant will have to answer allegations that it underpaid rebates for almost a decade to state Medicaid programs following a federal judge's decision last month to not dismiss the case.
U.S. District Court Judge Timothy J. Savage, on the bench in Pennsylvania Eastern District, denied a motion to dismiss by Bristol-Myers Squibb Corp., referred to as "BMS" in the judge's 43-page memorandum opinion issued Nov. 29. The plaintiff, pharmacist and attorney Ronald Streck, adequately made his case enough to continue, Savage ruled.
"We conclude that Streck has alleged sufficient facts to state a false claims cause of action," Savage said in his memorandum opinion. "He alleges facts which, if proven, will establish that BMS knowingly or, at least, recklessly reported and paid lower rebates than it owed."
The qui tam, or whistleblower, lawsuit claims BMS knowingly defrauded Medicaid by mischaracterizing service fees as discounts and price increases as service fees to substantially underpay rebates from 2007 to 2016.

FreeImages - Melissa Balkon
The alleged mischaracterization allowed BMS to manipulate the Average Manufacturer Price (AMP) rebate calculation to defraud the federal and state health care program for the poor because service fees are not included in rebate calculations and minimize what the company owed.
"Streck contends that BMS engaged in two practices, each at a different time, that fraudulently lowered the AMP it reported," Savage said in his memorandum opinion.
"The schemes were embodied in its distribution service agreements. These agreements required the distributors to perform various services for BMS in the distribution process. In return, BMS paid them a percentage of the total sales price of all drugs they purchased, reducing the AMP."
In its motion to dismiss, BMS claimed Streck failed to state a False Claims Act (FCA) action because he offered "no plausible basis for concluding" the company had violated any regulatory requirement or, if it did, that it had acted with requisite scienter, or knowingly, the memorandum opinion said. BMS also sought to have the case dismissed on falsity and materiality grounds.
"The first amended complaint states with particularity the elements of an FCA claim, including falsity, scienter and materiality," Savage said in his memorandum opinion. "Therefore, we shall deny BMS' motion to dismiss."