PHILADELPHIA - Endo International's attempt to have a lawsuit against it dismissed amid allegations it downplayed the negative impact of the opioid medicine Opana ER was denied in the U.S. District Court for the Eastern District of Pennsylvania on Dec. 10.
SEB Investment Management AB filed the lawsuit against Endo and several other defendants with claims they violated the Securities Exchange Act of 1934 and the Securities Act of 1933. SEB specifically alleged Endo misrepresented and omitted facts regarding the safety of the reformulated drug and the results of surveillance data that significantly impacted the chances of obtaining U.S. Food and Drug Administration approval.
Allegedly, this was done in an attempt to boost marketing strategy for the medicine. SEB said it's convinced Endo and the other defendants were fully aware of the negative consequences the data displayed, yet refused to share it. Once this information did go public, the FDA asked Endo to take the drug off the market, and the value of Endo stock declined great, the decision says.
While Endo claims SEB failed to correctly plead that statements were false when made, and that they were more than optimistic opinions -- as well as prove that Endo and the defendants knew the statements were false -- the court disagreed and denied the motion to dismiss.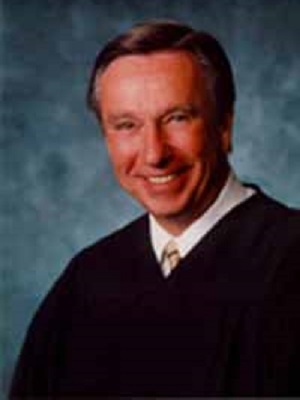 U.S. District Court Judge Timothy J. Savage
Ultimately, it said, SEB does properly state causes of actions for both acts as SEB claimed Endo and its workers made material representations and redacted information as it relates to the safety and efficacy of Opana ER. Again, this led to a major dip in Endo's stock value.
The court determined specific officers for Endo made reckless material misrepresentations and omissions when it came to how safe Opana ER truly is.
"These misrepresentations and omissions expose Endo and these defendants to liability" under the acts in question, the ruling stated. Specifically, SEB claimed that in June 2015, the defendants overpraised Opana ER's safety while refusing to share the negative impact of the drug, violating the Exchange Act.
Still, the defendants did see one victory as the court determined SEB failed to allege facts against a handful of the officers as the officers didn't tout positive opinions without data. These officers were released from the case and claims against them were dismissed.
Judge Timothy J. Savage ruled over the case.