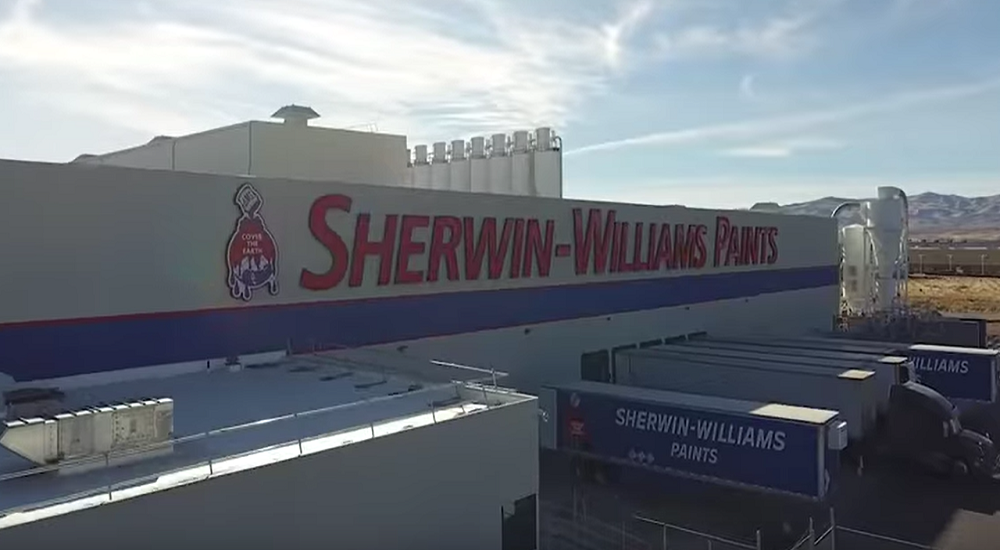 PHILADELPHIA — Delaware County has filed a motion to dismiss a preemptory lawsuit filed by Sherwin-Williams Co. that attempts to block counties around Pennsylvania from pursuing possibly nine-figure litigation over lead paint.
In the 26-page motion, the county says Sherwin-Williams wants to "deter every single county in the Commonwealth of Pennsylvania from bringing any lawsuit against [Sherwin-Williams] in order to have the presence of lead paint in residential properties declared a public nuisance under Pennsylvania law."
Sherwin-Williams' lawsuit was filed in the wake of the U.S. Supreme Court refusing to hear a paint industry appeal, leaving companies with a bill of about $400 million for lead paint abatement in California.
Recently, Lehigh and Montgomery counties filed their lead paint lawsuits through lawyers in Anapol Weiss' Philadelphia office. The firm is wooing other counties like Delaware, York and Erie.
"The trial lawyers, attempting to garner contingency fees, seek to instigate a wave of litigation on behalf of some or all Pennsylvania counties," the company wrote on Oct. 22.
The lawyers for Delaware County argued the court does not have the legal jurisdiction to preside over this case, saying that the "allegations are constitutionally and statutorily insufficient."
This is because, they argue, Sherwin-Williams has not sustained an injury worthy of litigation. Additionally, they say the U.S. District Court does not have subject matter jurisdiction because the company's lawsuit "is structured solely as a reactive pleading that does nothing more than speculatively raise a host of anticipated affirmative defensive and factual deflections concerning a civil action that Delaware County has not yet filed."
In this instance, they referred to what's known as the "ripeness doctrine." This doctrine is used in deciding whether or not a legal claim has reached a place where the judicial system needs to intervene. They cited a previous case stating, "A claim is not ripe for adjudication if it rests upon contingent future events that may not occur as anticipated, or indeed may not occur at all."
Additionally, the defendants argue the company had failed to "state a cause of action upon which relief can be granted." They say that Sherwin-Williams is waging a "campaign of intimidation" against county governments throughout Pennsylvania.
Sherwin-Williams is alleging that its First Amendment rights under the U.S. Constitution have been violated as well as its due process rights.
At issue is the theory of "public nuisance," which was rejected in similar cases in several states, like Ohio and Rhode Island, but was received favorably by California courts in a lawsuit that lasted 18 years.
There, ConAgra, NL Industries and Sherwin-Williams are on the hook for a bill of approximately $400 million, which will be used to pay for remediation work in the 10 counties and cities, led by Santa Clara County, that accused the companies of responsibility for a public nuisance.
A trial court in 2013 found the three companies to be responsible for the lead-based paint in houses built before 1981. An appeals court largely upheld that decision, though narrowing it to those constructed before 1951. The California Supreme Court refused to review, leading to the appeal to the U.S. Supreme Court.
It was Oct. 15 when the Supreme Court decided not to take up the case. Montgomery County's case had been filed 11 days prior. Lehigh County's contract with Anapol Weiss was signed Aug. 28 and stipulates a contingency fee of 33.3%.
Montgomery County sued Atlantic Richfield, ConAgra, DuPont, NL Industries, PPG Industries and Sherwin-Williams.
Sherwin-Williams argues there is a financial burden being placed upon it because it faces several lawsuits. It also says private lawyers are misleading county government officials in filing these suits in order to achieve financial gain for themselves.
These lawyers, Sherwin-Williams says, are attempting to apply current definitions of the law that were not present when lead-based paint was commonly used in home construction.