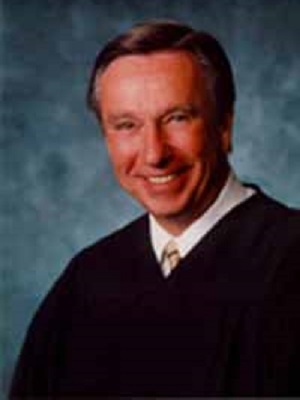 U.S. District Court Judge Timothy J. Savage
PHILADELPHIA – The U.S. Postal Service has been removed from a personal injury lawsuit filed by a man who slipped and fell on snow and ice in one of its parking lots.
The U.S. District Court for the Eastern District of Pennsylvania dismissed the case against the federal defendants July 1.
Lamont and Cassandra Anderson sued the U.S. Postal Service, Megan J. Brennan, the United States of America and Merit Service Solutions LLC, the company that was responsible for getting rid of the snow on the property.
U.S. District Judge Timothy Savage agreed with the federal defendants that Merit Service Solutions was an independent contractor, thus the U.S. Postal Service and the United States of America were protected under the Federal Tort Claims Act waiver of tort immunity. Considering this, they were dismissed from the case.
The court pointed out that while the FTCA does hold the government responsible for personal injury incidents that spark as a result of its employees' negligence, the government, in this case, can benefit from the independent contractor exception of the regulation.
The court explained that Merit Service Solutions was not only responsible for applying salt on the sidewalks and nearby concrete areas, as well as removing snow and ice from those areas, but also had "sole supervision of its employees," according to the opinion.
"The Postal Service did not have the power to 'control the detailed physical performance' of Merit's employees," Savage wrote. "Nothing the Postal Service could do under the contract displaced Merit's responsibility to provide snow removal services without notice or request from the Postal Service. Thus, Merit, not the Postal Service, was delegated broad responsibility to manage, supervise and control snow and ice removal at the Hunting Park post office."
On top of that, the contract doesn't mandate that U.S. Postal Service have daily control over how well Merit Service Solutions is delivering on is responsibility.
Ultimately, the court determined that it doesn't have subject matter jurisdiction over U.S. Postal Service and the U.S.A. thanks to the independent contractor exception.
In his amended complaint, Lamont Anderson said he was walking in the Hunting Park Post Office lot in Philadelphia. He claims he slipped and fell on ice, which resulted in injuries to his ankle, wrist and back. He accused the defendants of being negligent and not putting salt on the parking lot to prevent any slip and falls.