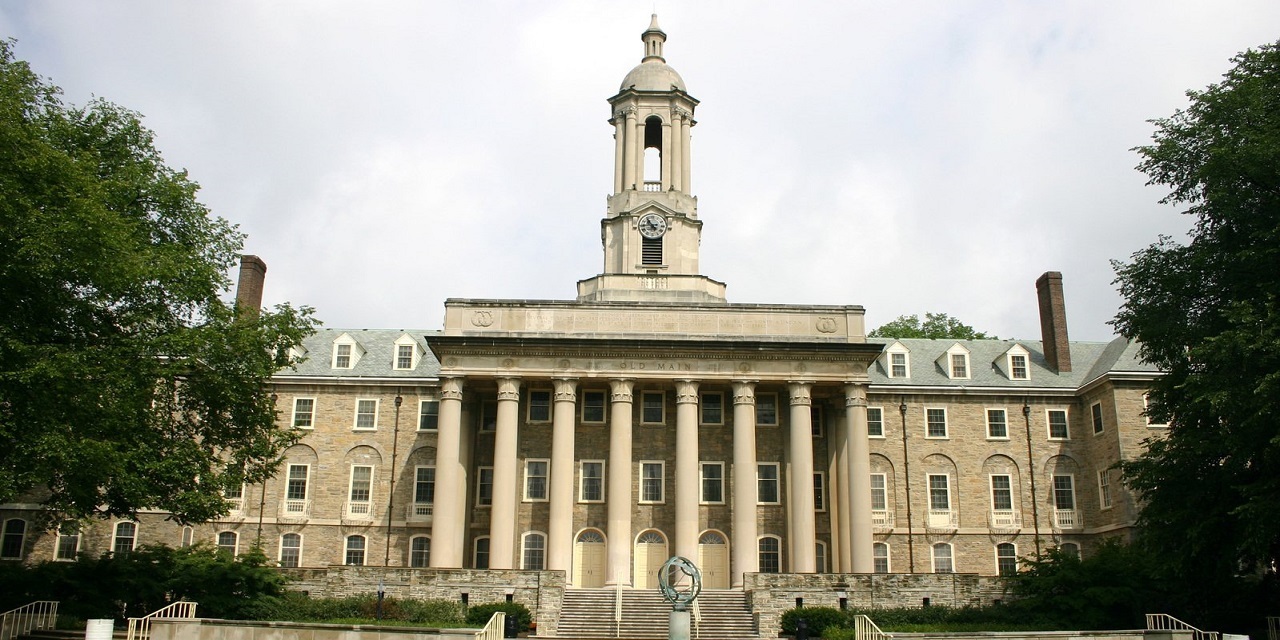 Old Main at Penn State
HARRISBURG – A Penn State fraternity alleges its constitutional rights were violated after the university banned it following an aspiring member's death.
The Alpha Upsilon Chapter of Beta Theta Pi Inc., also known as House Corp., sued the university and Damon Sims, the vice president of student affairs; Danny Shaha, the senior director of office of student conduct, and President Eric J. Barron in the U.S. District Court for the Middle District of Pennsylvania on June 21.
According to the lawsuit, Beta Theta Pi hopeful Timothy Piazza tripped over a student who was sitting on the stairs and fell in February 2017. The sitting student is not connected to the fraternity's chapter. As a result of the fall, Piazza, who was taking medication for previous injuries and internal bleeding, passed away. The suit states the Dauphin County coroner ruled Piazza's death as accidental.
The chapter said school officials "unfairly punish[ed] the chapter and the House Corp. by, among other things, commencing an investigation without regard to any due process rights and/or the published procedures of the IFC and/or Office of Student Affairs," according to the lawsuit.
The plaintiff alleges the defendants spoke with the police department, evaluated grand jury details and spoke with grand jury witnesses without contacting the fraternity first. The chapter also alleged it was unfair that it was refused access to a video recording that was taken from the fraternity house the night of the incident.
Roughly 30 months after the incident, the suit states the school announced that the chapter was permanently banned and said the chapter could not appeal the decision. The fraternity alleges it was ordered to leave and members no longer had access to income or other resources that came as owner of the house. The fraternity alleges all of this happened without it being able to state its case or share its side of what happened.
The plaintiff is suing over alleged violation of 14th Amendment procedural and substantive due process rights under 42 USC section 1983 and Article 1, Sections 1 and 11 of the Pennsylvania Constitution and other counts.
The fraternity alleges the defendants "deprived the House Corp. of its substantive due process rights by interfering with the House Corp.'s property interest in the Beta house to a level that caused unconstitutional deprivation," the lawsuit states.
The chapter seeks $75,000 for each of the seven counts, plus attorney's fees, legal costs and any other relief the court will grant. The plaintiff is represented by Michael P. Leahey and Daniel R. Michelmore of Jackson Kelly in Pittsburgh.
U.S. District Court for the Middle District of Pennsylvania case number 4:19-cv-01061