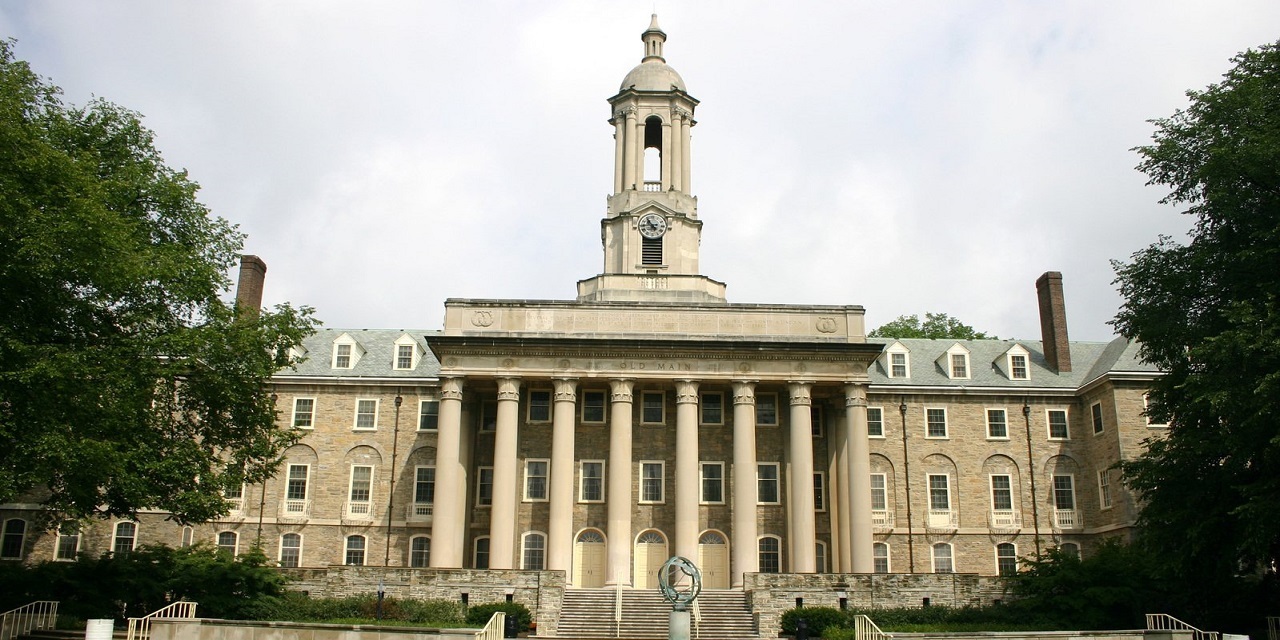 Old Main at Penn State
JOHNSTOWN — Penns State University's request to dismiss a civil action lawsuit that accused the university of discrimination based on a perceived disability was recently denied by U.S. District Judge Stephanie Haines.
The university faces a discrimination lawsuit from Danny David. He alleges his conditional employment offer as a campus police officer was revoked by Penn State because he has a visual color deficiency which, in some instances, impacts his ability to differentiate between the colors red and green.
David has worked as a law enforcement officer for the commonwealth for more than 20 years. He started working for the university in 2016 as a public safety officer. About a year later, David applied to be a campus police officer, and was offered the job, but was required to have a medical examination to make sure he fulfilled the mandatory requirements.
That exam revealed his limited color blindness, and Penn State withdrew its conditional offer in 2018.
David argues Penn State had no grounds to believe his mild inability to, at times, tell the difference between reds and greens would make him a threat, and the university never tested his present-day ability to safely and effectively perform the tasks of a PSU police officer. He also said it never submitted his application to MPOETC for certification.
David claims the move to withdraw the offer wasn't job performance-related. He argues his color detection limitation has never impacted his police duties in more than two decades in law enforcement.
Penn State rebutted that David's offer was to be determined by his ability to fulfill the medical requirements needed to properly perform the functions of a PSU police officer. The university went on to argue that PSU police requirements are similar to those of municipal officers, which is why they require campus police to be MPOETC certified.
In a statute pertaining to that certification and quoted in Penn State's motion to dismiss, MPOETC requires "the applicant shall have normal depth and color perception and be free of any significant visual abnormality." It asked the court to dismiss the case, stating David failed to state a claim under the Rehabilitations Act because he doesn't have a disability and wasn't "otherwise qualified" for the job.
Haines denied the motion on Jan. 29, writing in her memorandum opinion that the university should bring up its arguments during the summary judgment phase of the case.