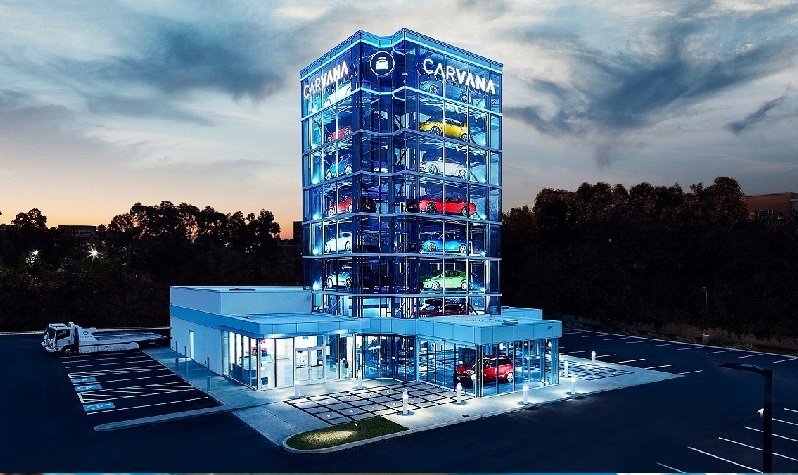 PHILADELPHIA – A Philadelphia man's claim that Carvana knowingly sold him a car that had been in an accident and required mechanical repairs has moved to U.S. District Court through a filing by the defendants.
An attorney for Carvana, its general counsel Michael Breaux, and customer advocate Katelyn Gregory filed the removal notice to U.S. District Court for the Eastern District of Pennsylvania. A pretrial conference has been scheduled for April 15 in Judge Wendy Beetlestone's chambers.
Andrew J. Okulski filed suit earlier this year in the Philadelphia Court of Common Pleas. His complaint said a Carvana dealership in Philadelphia sold him a 2017 Nissan Sentra on July 17, 2019, that he was told was Carvana Certified and had never been in any accidents or suffered any damage.
The complaint said that Carvana advertises that all its vehicles are subjected to a careful 150-point inspection by specialists, ensuring vehicles are in perfect condition and that customers can be confident in each vehicle's quality and safety. Okluski bought the Sentra, which had 5,361 miles on it, for just over $16,000.
Since then, "the vehicle has malfunctioned repeatedly, including engine misfires, shorted engine coil, shuttering on acceleration, and shaking at 40+ mph," the complaint said.
When the vehicle was serviced for those problems, Okluski said he was told the car had front-end damage.
Okluski's complaint asks for treble damages and attorneys' fees.
The plaintiff is being represented by William Bensley of Bensley Law Offices of Philadelphia.
U.S. District Court for the Eastern District of Pennsylvania case number 2:20-cv-01328-WB