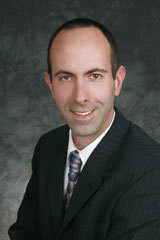 A Philadelphia-based pharmaceutical company artificially inflated its publicly traded stock

prices by failing to disclose alleged price fixing activities in Connecticut, according to a class action suit filed in the U.S. District Court for the Eastern District of Pennsylvania.

According to the suit, the stock quote for Lannett Company, Inc., plummeted on July 16, 2014, when news broke that the Connecticut Attorney General was investigating the company for participating in a price fixing scheme with its competitors. The Connecticut AG has accused Lannett of violating antitrust laws by dividing up the state into territories with other pharmaceuticals in order to inflate the price of the drug digoxin, which is used to treat heart congestion.

Headquartered in Philadelphia, Lannett manufactures generic drugs for sale throughout the United States and is publicly traded on the New York Stock Exchange.

The class action has been filed by David Schaefer on behalf of any individuals that invested with the company between Sept. 10, 2013 and July 16, 2014. During that time period, the complaint says, Lannett submitted public documents demonstrating a steady increase in net income, with the sale of digoxin making up 23 percent of the company's revenue.

On July 16, 2014, Lannett issued a press release that it had been subpoenaed by the Connecticut Attorney General, news that caused the stock price to fall $8.05 to $39.04. The plaintiff says that the sudden drop caused him and other investors to suffer significant losses and damages.

The action claims that Lannett's publication of quarterly financial records violated section of the Securities Exchange Act by purposefully concealing the company's alleged risky behavior. The purchase of stock by investors was based on the reports, the claim says, and exposed the investors to a significant risk.

The plaintiffs are represented by Michael Donovan and Noah Axler of Donovan Axler, LLC in Philadelphia and New York attorneys Jeremy Lieberman and Francis McConville.

The federal case ID number is 2:14-cv-05008-LFR.