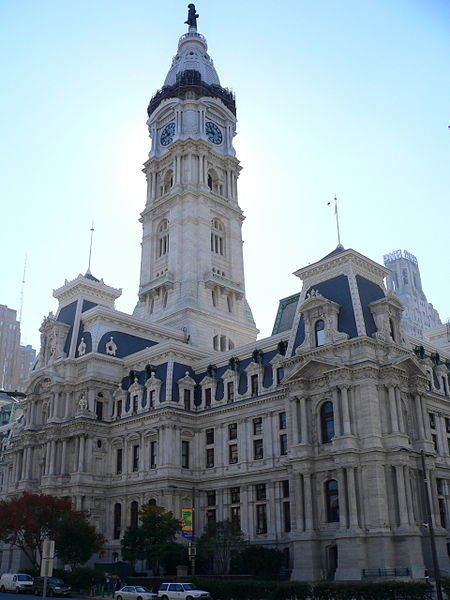 Philadelphia City Hall
PHILADELPHIA – A legal proceeding has been scheduled to determine the fairness of a high-low arbitration agreement in the case of a car-pedestrian crash.
A hearing intended to accomplish that purpose in the July 2014 suit brought by Philadelphia residents Tara Glenn and her son Ahmir Steward against Eduardo Welch, also of Philadelphia, was set for Thursday in Court chambers at Philadelphia City Hall.
The hearing will be used to ascertain if the proposed arbitration agreement meets with Glenn's approval, and if it is in Steward's best interest as a minor plaintiff.
On Aug. 6, 2012, Steward was a pedestrian lawfully proceeding on Cedarbrook Avenue and crossing at Limekiln Pike, when Welch's vehicle collided with Steward, sending him onto the defendant's vehicle hood and then onto the ground. Glenn and Steward allege Welch was driving negligently to cause the crash, through speeding and disobeying traffic laws.
Steward suffered a left clavicle fracture, concussion/closed head injury, facial abrasions, left hip contusions and bruises, left arm abrasions, swelling on the left side of his head, road rash and other injuries, including mental anguish. Glenn also made a claim for medical expenses for treatment and care of Steward.
The plaintiffs are each seeking judgment in excess of arbitration limits, plus interest, fees, court costs and other relief.
The plaintiffs are represented by Timothy R. Hough, of Jaffe & Hough in Philadelphia.
The defendant is represented by Deborah M. Bailey, also in Philadelphia.
Philadelphia County Court of Common Pleas case 150201820
From the Pennsylvania Record: Reach Courts Reporter Nicholas Malfitano at nickpennrecord@gmail.com