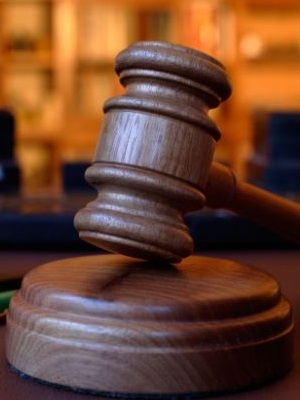 An African-American man from Blair County is suing his former employer, a drug addiction treatment center, alleging violation of his civil rights.
Alphonso Dingwall filed a lawsuit Sept. 4 in U.S. District Court for the Western District of Pennsylvania against White Deer Run Cove Forge Behavioral Health in Williamsburg, alleging racial discrimination in violation of the Pennsylvania Human Relations Act and the Civil Rights Act of 1964.
According to the complaint, on Jan. 24, 2014, while Dingwall was working in the center, a sheriff's deputy and K-9 unit came into the office to conduct a security check under the suspicion drugs were being sold and passed around the center. The suit says Dingwall was ordered to take a urine test when the K-9 unit targeted his desk. Dingwall said he reported to his finance manager and human resources manager that several employees had used his chair as well as desk and that the urine test would come back negative. He was placed on paid suspension pending the test results, the claim states.
Dingwall alleges he was under the belief he only took a urine test, which he was informed was negative on Jan. 30, 2014. Prior to getting the results, on Jan. 27, 2014, he told his employer that he had smoked marijuana prior to beginning his employment with them, but had never sold drugs. Dingwall was hired in June 2012. The suit says he was later told by his employer he was fired because he violated the center's zero tolerance policy by admitting he had used drugs in the past, the claim states.
The plaintiff alleges unlawful termination based on racial discrimination.
Dingwall seeks damages for past and future monetary losses, compensatory damages, punitive damages, attorney fees and costs. He represented by attorney David M. Koller of Koller Law in Philadelphia.
U.S. District Court for the Western District of Pennsylvania case number 3:15-cv-00232-KRG.