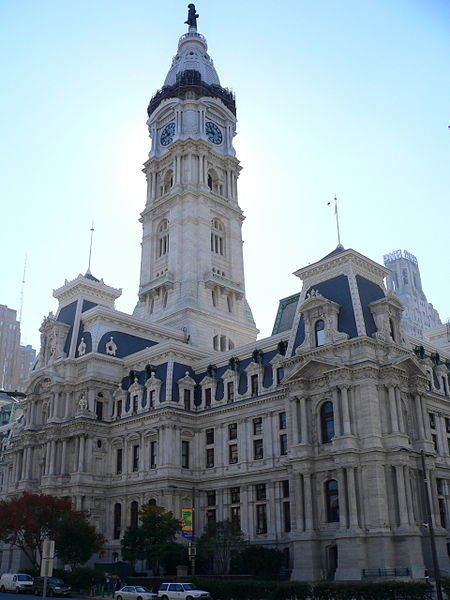 PHILADELPHIA – Counsel for CVS Pharmacy believe a negligence complaint levied against it was filed in an improper venue, not properly verified and insufficient as to stating its claims.
CVS attorney Walter A. McClatchy Jr. filed a motion for preliminary objections in the Philadelphia County Court of Common Pleas on June 3, asserting Newtown resident Denise Webb's negligence suit had several deficiencies.
First, McClatchy felt the complaint was not verified properly, only having been signed by Webb's attorney and not Webb.
Second, McClatchy believed the complaint failed to comply with court regulations by containing "general averments with no specificity or differentiation of defendants."
McClatchy's final objection was the case's venue. With the accident having taken place in Bucks County, McClatchy asserted that was the only proper forum for the case to be heard and requested it be transferred there.
A hearing in this matter was set for Wednesday at Philadelphia City Hall, in Court chambers.
Webb's lawsuit, filed in April, alleged on Aug. 3, 2013, she was walking outside from her vehicle to the store entrance on the premises, when she fell on an elevated portion of curb – in proximity to an area outside the store where a handicap-accessible ramp was being constructed. Webb alleged the defendants' collective failure to ensure the premises were safe caused the accident.
Webb's lawsuit targets CVS Store #5447 in Newtown, CVS Pharmacy, Inc. in Woonsocket, R.I., Regional Construction Services in Mooresville, Ind., plus Associated Paving Contractors, Apcon Environmental Services and Associated Paving, each of Warminster.
The plaintiff is seeking a sum, jointly and severally, in excess of $50,000, plus interest, costs, attorney's fees and other relief.
The plaintiff is represented by Danielle L. Duffy of Spivack & Spivack, in Philadelphia.
The defendants are represented by Walter A. McClatchy Jr. in Merion and Simi Mayall of Baginski Mezzanotte Hasson & Rubinate, in Philadelphia.
Philadelphia County Court of Common Pleas case 150401536
From the Pennsylvania Record: Reach Courts Reporter Nicholas Malfitano at nickpennrecord@gmail.com