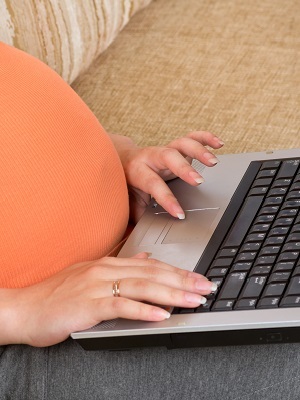 A Parkesburg woman is suing her former employer alleging that she was wrongfully terminated from her position and discriminated against due to her pregnancy.
Michele Serluco filed her action against JM Resources Inc. on Nov. 10 in the U.S. District Court for the Eastern District of Pennsylvania claiming that her termination violated the Civil Rights Act of 1964 as amended by the Pregnancy Discrimination Act.
According to the complaint, Serluco had been working for the defendant for more than 13 years prior to her termination on Dec. 9, 2014. She claims to have been promoted to an installation supervisor role which she held from 2007 until her termination.
Serluco alleges that she notified management at the defendant's company of her pregnancy in June 2014 and that in July 2014 she met with management to discuss her due date, request maternity leave and her pregnancy. At that meeting, Serluco claims, she was told by the Operations Manager Steven Shields not to train anyone on her job functions for maternity coverage purposes.
According to the plaintiff, she was never able to get answers from management regarding her maternity leave and was continually advised not to train anyone else for her role. Additionally, Serluco alleges, after a management shift in November o2014, she was asked on Dec. 9, 2014, by a co-worker to teach her a job function. Serluco states she refused to do so on the grounds she had been instructed not to do so, and alleges she was fired later that same day. The claim states that approximately a week later, a month before her expected due date, a non-pregnant employee was hired to fulfill Serluco's duties and that this action was a wrongful termination due to her pregnancy.
Serluco seeks compensatory as well as punitive damages in addition to costs and other legal and equitable relief. She is represented by attorney Ari R. Karpf of Karpf, Karpf, & Cerutti in Bensalem.
U.S. District Court for the Eastern District of Pennsylvania case number 2:15-cv-06071-JHS