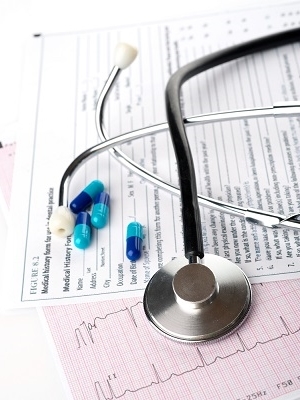 A Cleona equipment operator working for a tank and manufacturing company claims he was let go because he refused to have surgery for a hernia – despite a medical release advising that the surgery was not necessary.
Warren Dunyan filed a lawsuit against Highland Tank and Manufacturing Inc., and Bigbee Steel and Tank Co. Inc. on Nov. 10 in the U.S. District Court for the Eastern District of Pennsylvania citing a violation of the Americans with Disabilities Act and the Pennsylvania Human Relations Act.
Dunyan, who worked six months for Highland Tank and Bigbee Steel and Tank, claimed that he suffered from continuing complications resulting from a hernia he suffered some time ago, which in turn limited his ability (at times) to work. Following a one day absence, with an accompanying doctor's note, he returned to work. He also told his employer that he had been on prescribed pain medication and expressed concerns operating equipment while taking it.
Dunyan scheduled to have hernia surgery in or about November 2014. On or about Nov. 24, 2014, his doctor faxed over to his employers a note clearing him to work without restrictions after Dunyan insisted that he was not going to have the surgery despite his employers' wishes.
Later in the day, on or about Nov. 24, 2014, Dunyan claims he was informed by his employers that he was being fired for "completely pretextual reasons, one of them being that they allegedly did not need him any more," the lawsuit claims. He believes he was terminated because of his actual or perceived disability or in retaliation for his need for accommodations.
Dunyan is seeking damages for past and future earnings, liquidated damages, and any relief the court sees fit. He is represented by attorney Ari K. Karpf of Karpf, Karpf and Cerutti in Bensalem.
U.S. District Court for the Eastern District of Pennsylvania case number 5:15-cv-06062-EGS