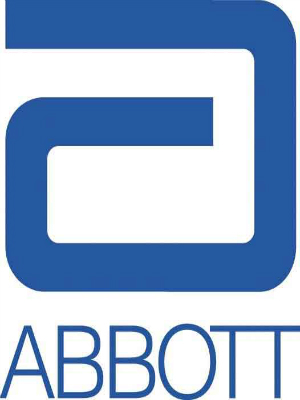 Abbott Laboratories
PHILADELPHIA – A federal court in Philadelphia has granted summary judgment to a laboratory company and against one of its former employees who claimed he was fired due to age discrimination.
Plaintiff Clive Baron brought suit against defendant Abbott Laboratories in August 2014, claiming Abbott's decision to terminate his employment violated the Age Discrimination in Employment Act (ADEA), the Florida Civil Rights Act of 1992 and the Pennsylvania Human Relations Act (PHRA).
Baron was originally hired by the STARLIMS software firm in 2007 as its Chief Business Development Officer, and after Abbott acquired the firm in March 2010, Baron became the General Manager for Europe and Africa for Abbott's STARLIMS division.
Baron excelled in the role and received excellent performance reviews for his establishment of new businesses in his coverage territory. After an internal reorganization, Baron was placed in charge of all STARLIMS operations as Manager of Global Operations.
Isaac Friedman, who first hired Baron back in 2007, announced his intention to Baron to retire at the end of his employment contract in April 2013. That March, David Champagne was announced as Friedman's successor, and Champagne became Baron's direct supervisor in April 2013. Champagne also supervised another of the company's General Managers, Scott Goss. Goss was 42 years old at the time.
Due to perceived underperformance of the division headed by Goss in 2013, an internal restructuring took place and Goss's employment was terminated. Later that year, Champagne met with Baron and told him "he wanted to shake things up," and informed him that his role in the company was being eliminated. As no comments were made about his job performance at this meeting, Baron believed his age, then 60, was the cause of his termination.
Baron also pointed to colleagues who were promoted or hired after his departure, all of whom were younger than he. One of these colleagues included Richard Lanchantin, then 59 years old, who was hired in a similar, but not identical, role to Baron's.
In response, Abbott denied the charges and explained Baron's role being eliminated was due to an internal company restructuring and not due to any kind of discrimination.
"I wanted to take a layer out of the organization, so that we could make decisions and act on them much…more quickly," Champagne said in an April 2015 deposition.
DuBois said in this case, it was up to Baron to establish a prima facie case of age discrimination by showing (1) He is over forty years old; (2) He is qualified for the position in question; (3) He suffered an adverse employment decision; and (4) He was replaced by a sufficiently younger person to permit an inference of age discrimination.
As a qualified professional who was 60 years old at the time of his termination, DuBois noted Baron fulfilled the first two of those requirements, but not the latter two – since Baron did not illustrate patterns of age discrimination at Abbott or that he was replaced in his role by a much younger person.
DuBois stated the record demonstrated Baron was fired at age 60 by his 56 year-old boss, and was replaced just over a year later by a 59 year-old.
"Baron has failed to direct the Court to a single piece of circumstantial evidence supporting his argument that he was fired because of his age. He has provided no evidence of age-discriminatory comments, no evidence of inconsistency in Abbott's reason for termination, no evidence that he was replaced with a younger individual, no evidence that other younger employees were treated more favorably, and no evidence of any pattern or practice of age discrimination," DuBois said.
The plaintiff is represented by Edward S. Mazurek of The Mazurek Law Firm.
The defendant is represented by Jonathan F. Bloom, Andrew S. Esler and Caitlin E. Oberst of Stradley Ronon Stevens & Young in Philadelphia, plus Courtney R. Baron and Jon E. Klinghoffer of Goldberg Kohn, in Chicago, Ill.
U.S. District Court for the Eastern District of Pennsylvania case 2:14-cv-04706
From the Pennsylvania Record: Reach Courts Reporter Nicholas Malfitano at nickpennrecord@gmail.com