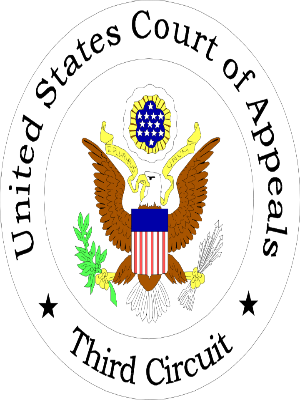 U.S. Court of Appeals for the Third Circuit
PHILADELPHIA – In accordance with the U.S. District Court for the Middle District of Pennsylvania, a federal appeals court also granted summary judgment to the defendants in a property case revolving around alleged fraudulent misrepresentation and fraudulent inducement.
Plaintiff David L. Smith of Bullhead City, Ariz. filed a complaint in the District Court asking for specific performance of a purported contract of sale for a hotel business and associated real and personal property, against defendants Sweden Valley, LLC, its manager and sole member Christopher Brennen, former property owner Frederick P. Milliron, his agent Alan M. Acker and unknown defendants.
Alternatively, Smith asserted claims against the defendants for fraudulent misrepresentation and fraudulent inducement due to discrepancies in the paperwork associated with the sale and the actual property itself, seeking to recover six-figure damages in the process.
U.S. Magistrate Judge Joseph F. Saporito Jr. recommended granting the defendants' motions for summary judgment. After a follow-up review, the District Court adopted Saporito's report and recommendation in full, deciding Smith's claims were not based on material facts which would entitle him to the desired relief.
Smith timely appealed this ruling to the U.S. Court of Appeals for the Third Circuit.
In a per curiam ruling, Judges Kent A. Jordan, Maryanne Trump Barry and Franklin S. Van Antwerpen, ruled to affirm the decision of the District Court in denying relief to Smith.
"We agree with the District Court that the defendants were entitled to summary judgment. Smith argues that the facts are in dispute, but he has not referenced any material facts that might entitle him to relief on the merits," the Third Circuit said.
"First, Smith has not produced any written agreement for sale of the property, which is a prerequisite for specific performance of an agreement to sell real estate under Pennsylvania law," the Third Circuit added. "Smith's argument that no written agreement was necessary because the transaction was governed by 'bulk sales' laws is frivolous. Smith has not provided any legal support for that claim."
The appeals court further determined Smith's fraudulent inducement claim failed because "he did not show that any of the defendants knowingly made a materially false representation."
"Smith alleges that defendant [Christopher] Brennen falsely claimed that he was 'not aware of any discrepancies in the boundaries between the legal description and the actual property", and that "the language in the Sweden Valley deed would control," the Third Circuit said.
However, the appeals court commented Smith could not identify record evidence which would lead one to believe Brennen was aware of any problems with the title, nor any evidence Brennen intended to mislead Smith by stating his belief about which deed language would control.
"Third, Smith's conspiracy to commit fraud claim fails because Smith can point to no record evidence showing that the previous owner of the property, and/or his attorney-in-fact, conspired with Brennen and Sweden Valley to defraud Smith," the Third Circuit said.
The appellees are represented by Michael R. Plummer of Plummer & Finnerty in Galeton, and William A. Hebe of Spencer, Gleason, Hebe & Rague, in Wellsboro.
U.S. Court of Appeals for the Third Circuit case 15-3413
U.S. District Court for the Middle District of Pennsylvania case 4:14-cv-01617
From the Pennsylvania Record: Reach Courts Reporter Nicholas Malfitano at nickpennrecord@gmail.com