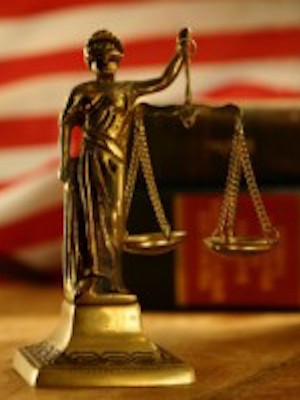 PHILADELPHIA — A California woman is suing a Philadelphia business, alleging discrimination led to her wrongful termination.
Karin Rogers of Napa, California, filed a lawsuit March 4 in U.S. District Court for the Eastern District of Pennsylvania against Sparks Exhibits & Environment Corp. of Philadelphia, alleging violations of the Age Discrimination in Employment Act, Title VII of the Human Rights Act, and the Pennsylvania Human Rights Act.
According to the complaint, Rogers was employed by Sparks from Jan. 20-June 11, 2014, when she was terminated. At the time of her employment, Rogers was 52 and worked as vice president of strategic accounts.
The suit says Rogers was subjected to a campaign of discrimination on the basis of her sex and age and denied opportunities for job growth. Despite her experience in the automotive industry, the lawsuit states, Rogers was kept off important accounts and forced to sit with her juniors while attending a marketing summit.
She was terminated shortly after what she alleges were blatant attempts to get her fired, and a younger male was hired in her place. The plaintiff says the defendant's articulated reason for the termination was pretextual and wrongfully based on her age and sex.
Rogers seeks compensation for lost wages and benefits, front pay, punitive damages, liquidated damages, compensatory damages, pre and post-judgment interest, cost of the suit, attorney and expert witness fees, and a trial by jury. She is represented by attorney Sidney L. Gold of Sidney L. Gold & Assoc. PC in Philadelphia
U.S. District Court for the Eastern District of Pennsylvania Case number 2:16-cv-01035-HB