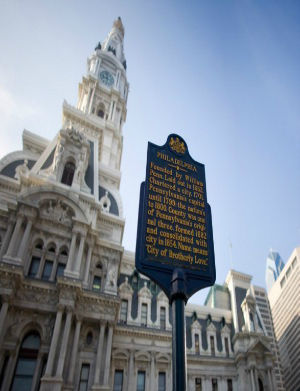 Philadelphia County Court Of Common Pleas
PHILADELPHIA – Motions for preliminary objections and to correct docket information in the record have been filed in a condominium complex slip-and-fall case.
John G. Devlin of Devlin & Associates filed a motion for preliminary objections on Jan. 26, seeking transfer of a case filed by Andrea Haislup against Beaver Hill Condominium Association in Jenkintown (which he claims was improperly identified as both "Beaver Hill Owners Association" and "Beaver Hill Ltd. Partnership") and CSK Management in King of Prussia, to the Montgomery County Court of Common Pleas.
Devlin averred Beaver Hill Condominium Association is located in Jenkintown, does not conduct business in Philadelphia County, and the accident in question took place in Montgomery County.
Devlin further stated the negligence counts contained in the complaint should be dismissed, because they were not separated according to each individual defendant, nor was each claim explained in adequate and specific detail.
Devlin also filed a motion to correct the record last Tuesday, asking the docket in this matter be changed in connection to affidavits of service made on one of the defendants. Specifically, Devlin asked the affidavit of service on CSK Property Management be stricken and the affidavit of service on CSK Management, Inc. be stricken as having been entered erroneously.
The attorney said Beaver Hill Condominium Association employee Carmel Kelly believed she was accepting service of the complaint on behalf of Beaver Hill. Service was apparently accepted on behalf of CSK at Beaver Hill's business address in Jenkintown on Oct. 23 and Jan. 29, respectively, but Devlin said CSK was not located there, nor did he represent them in this action.
A hearing in this matter was set for Friday in Court chambers, at Philadelphia City Hall.
On Dec. 10, 2013, a dangerous condition allegedly existed on the premises of Beaver Hill Condominiums in Jenkintown. Haislup of Lafayette Hill was walking through the parking lot and tripped and fell due, allegedly due to the presence of uncleared ice and snow.
Haislup claims the defendants' failure to remove the ice and snow directly led to her accident. Haislup allegedly suffered face, head, neck and arm injuries, plus vertigo, headaches, cranial nerve damage and severe nervous system shock.
The plaintiff is seeking judgment, jointly and severally, in excess of arbitration limits in this case.
The plaintiff is represented by Jeffrey M. Rosenbaum and Christopher R. Durso of Rosenbaum & Associates, in Philadelphia.
The defendants are represented by Devlin of Devlin & Associates, also in Philadelphia.
Philadelphia County Court of Common Pleas case 151000480
From the Pennsylvania Record: Reach Courts Reporter Nicholas Malfitano at nickpennrecord@gmail.com