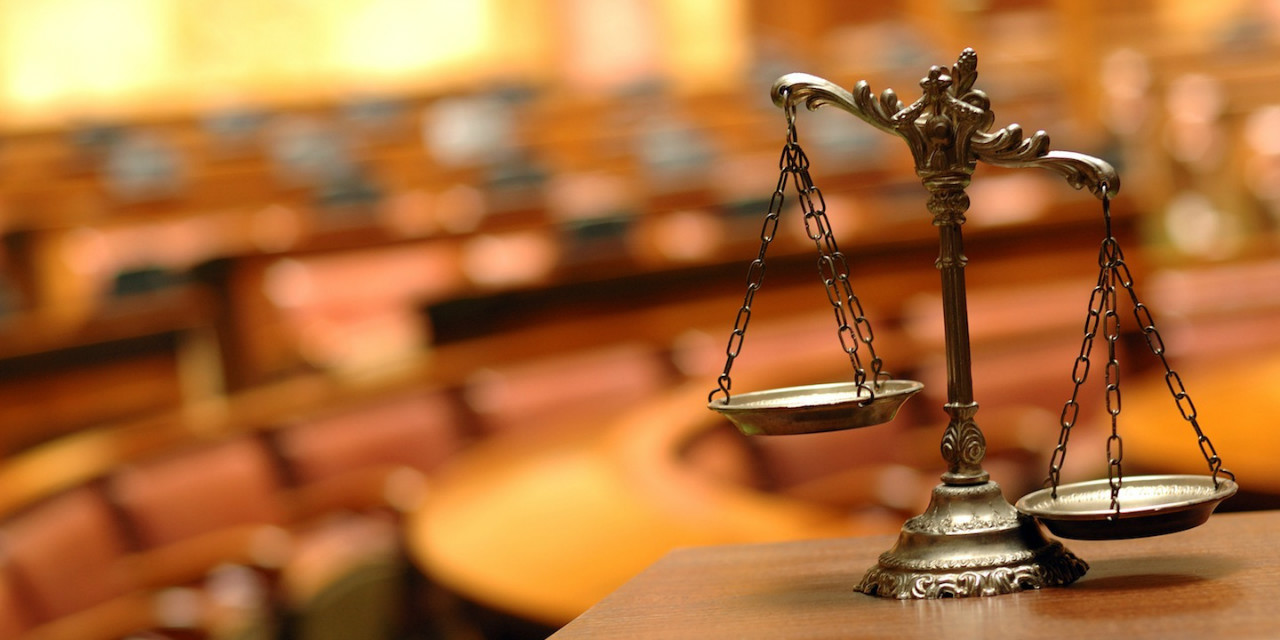 PHILADELPHIA – A long series of preliminary objections and a motion for extraordinary relief are being considered in an injury lawsuit connected to a motor vehicle accident that took place last July on a New Jersey highway.
Andrew J. Spaulding filed a motion for preliminary objections on Feb. 16, alleging "insufficient connection" between Philadelphia County and the West Deptford Township, N.J., motor vehicle accident that took place on July 3 and seriously injured Woodbury, N.J., plaintiffs Shanika Lakiyah Brown and Asorie Elizabeth Brown. Thus, Spaulding said the lawsuit should be dismissed without prejudice, in order to be properly filed in a New Jersey court.
Alternatively, Spaulding said all claims for punitive damages and attorney's fees against Constructural Dynamics, Inc., Penn Jersey Certified Concrete, Inc. and Silvi Concrete Products, Inc. (the Silvi defendants) should be dismissed, due to being "laden with factually unsupported conclusive averments of all outrageous conduct."
Spaulding added the driver of the other vehicle, David Barrientos, was noticeably not named as a defendant in the lawsuit. Further, Spaulding said the Silvi defendants were based in Bucks County, Bridgestone is an Iowa-organized company based in Nashville, Tenn., and the plaintiffs, defendant Pamela Reed and Barrientos are all based in New Jersey.
On Feb. 19, Gerhard P. Dietrich filed a pair of motions for preliminary objections on behalf of defendants Bridgestone America's Tire Operations and Bridgestone Bandag, stating the officer who investigated the accident determined Shanika and Asorie Brown were not properly buckled or restrained in the vehicle at the time of the accident.
Dietrich further alleged no general or specific jurisdiction over his clients, improper service of the complaint, an inconvenient forum being chosen, attempting to improperly remove Barrientos as a defendant and legal insufficiency of their claims for punitive damages and attorney's fees.
Finally, on May 3, plaintiff counsel Joseph J. Urban filed a motion for extraordinary relief, requesting a 60-day extension for an evidentiary hearing, in order to complete discovery on preliminary objections relating to issues of venue and jurisdiction. Urban explained this would be conducted through supplemental interrogatories, requests for production of documents and other requests.
A hearing in this matter was set for this past Wednesday in Court chambers, at Philadelphia City Hall.
On July 3, Shanika and Asorie Brown were passengers in a Saturn Relay owned and operated by Reed, traveling north on I-295 in West Deptford Township, N.J. The Relay has three rows of seats – Reed was driving, Karen Thomas was in the passenger seat in front, Shanika and Asorie Brown were in the middle row, in a regular seat and child seat, respectively, and Poindexter Brown was in the rear seat.
At that time, a 2010 Osh-Kosh SGL cement truck owned by the Silvi defendants and operated by employee Barrientos was traveling northbound ahead of the Reed vehicle, when a tire on the left rear axle of the vehicle suffered a "catastrophic tread separation." While swerving to avoid the tire tread, Reed's vehicle struck a guardrail and overturned.
Shanika and Asorie were partially ejected from the vehicle at this time, resulting in Shanika losing an arm and Asorie losing a leg. The vehicle also caught fire, which was extinguished by a bystander.
The plaintiffs filed a nine-count lawsuit against the defendants, including the following counts: Negligence, negligent infliction of emotional distress and negligent hiring, training and supervision versus the Silvi defendants; negligence, negligent infliction of emotional distress and products liability versus Bridgestone America's Tire Operations; negligence and negligent infliction of emotional distress versus Bridgestone Bandag and negligence versus Reed.
The plaintiffs are seeking compensatory damages in excess of $50,000, plus delay costs/damages, punitive damages, attorney's fees, interest and other relief, in addition to a jury trial in this case.
The plaintiffs are represented by Urban of the Law Offices of Vincent J. Ciecka, in Pennsauken, N.J.
The defendants are represented by Dietrich of Ward Greenberg Heller & Reidy, Daniel J. Sherry Jr. of Eisenberg Rothweiler Winkler Eisenberg & Jeck, Spaulding and Jeremy C. Abidiwan-Lupo of Fowler Hirtzel McNulty & Spaulding, all in Philadelphia, Wesley Todd Ball of Kaster Lynch Farrar & Ball in Houston and Colin P. Smith of Holland & Knight in Chicago.
Philadelphia County Court of Common Pleas case 151000925
From the Pennsylvania Record: Reach Courts Reporter Nicholas Malfitano at nickpennrecord@gmail.com