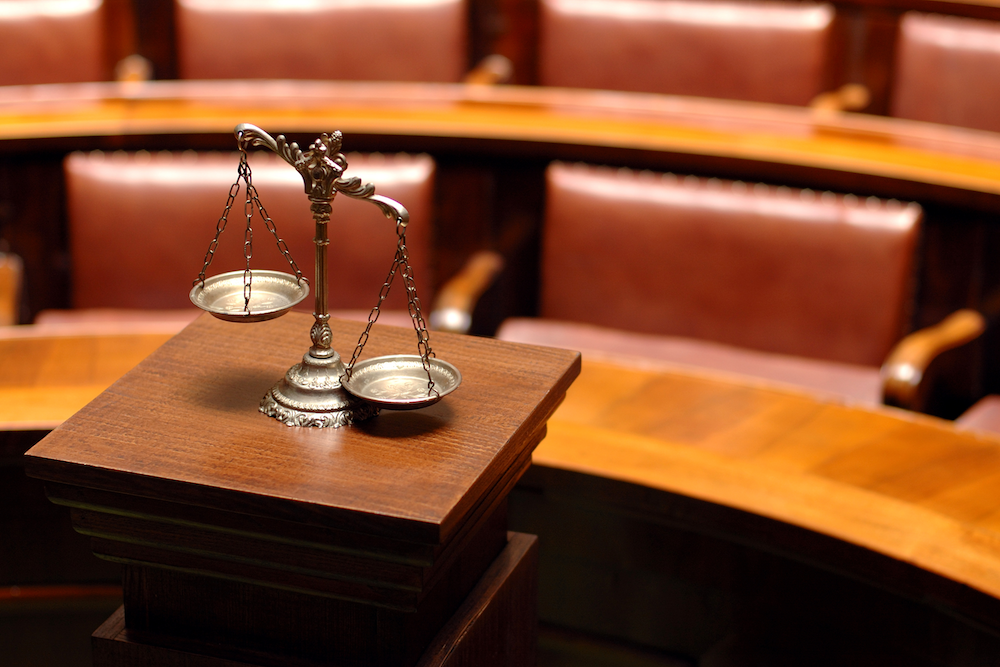 PHILADELPHIA – A Philadelphia state court judge has rejected the notion that a principal's disputed use of a seat belt in a wrongful death action is grounds for a granting of summary judgment.
Philadelphia County Court of Common Pleas Judge Frederica A. Massiah-Jackson said Oct. 25 that defendants in a fatal motor vehicle accident, including General Motors (GM), were not entitled to summary judgment due to the inapplicability of utilizing the use of a seat belt system (or lack thereof) as a defense in a civil action.
On July 20, 2013, defendant Felix Benabe with the permission of plaintiff Timothy Watkins, was operating a 2000 Chevrolet Tracker on Route 422 in Lower Pottsgrove Township. His front-seat passenger at the time was the plaintiff's wife, Ruth Watkins.
During the drive, the right rear tire on the Tracker lost its tread, went out of control, left the roadway and rolled over. In the accident, Watkins sustained catastrophic injuries and "conscious pain and suffering", which later that day proved fatal.
Timothy Watkins filed a nine-count complaint in April 2014 (along with an amended version in June of this year) against Benabe, General Tire and Rubber Company and GM, alleging individual counts of strict liability, negligence and breach of warranty against both General Tire Rubber Company and GM, plus negligence against Bernabe and survival and wrongful death claims. (Jose's Garage and Tafoya Tire Service are also listed as additional defendants.)
Watkins sought a trial by jury, joint and several judgment against the defendants in excess of $50,000 and other relief the Court deemed just and reasonable, for wrongful death and survival damages, compensatory damages, punitive damages (though not against GM) and legal costs.
GM filed a motion for summary judgment, alleging the deceased plaintiff was not wearing her seat belt at the time of the accident, and therefore, was not an intender user of the subject vehicle. In support for this argument, GM relied on a police report of the accident indicating the seat belt wasn't worn.
However, the plaintiff responded Benabe testified that Watkins had in fact put on her seat belt.
"In the case at bar, General Motors is not entitled to summary judgment because the material fact upon which it based its defense of 'unintended user' is not applicable. Whether Ms. Watkins was wearing her seat belt is a fact in dispute on this evidentiary record," Massiah-Jackson said.
Massiah-Jackson commented, notably, the "seat belt defense" has not been adopted by the majority of U.S. jurisdictions, including Pennsylvania. In Gaudio v. Ford Motor Company, Superior Court of Pennsylvania Judge Christine Donohue held fast to the language provided by the state legislature in 75 Pa. C.S.A. Section 4581(e), which states failure to use a seat belt may not be used as admissible evidence in the trial of any civil action.
In this case, Massiah-Jackson remarked, "It is not up to General Motors to substitute its judgment for the legislative will."
"For all of the reasons set forth above, the defendants' motion for summary judgment was denied on Sept. 13, 2016, and the defendants' motion to amend is denied in its entirety," Massiah-Jackson said.
The plaintiff is represented by Stewart J. Eisenberg, Daniel J. Sherry Jr. and Nancy J. Winkler of Eisenberg Rothweiler Winkler, in Philadelphia.
The defendants are represented by Joseph M. Toddy and Lauren M. Moyer of Zarwin Baum DeVito Schaer Kaplan & Toddy, Gary R. Gremminger of German Gallagher & Murtaugh, Kevin E. Hexstall of Marshall Dennehey Warner Coleman & Goggin, Brian L. Wolensky of Wood Smith Henning & Berman and Ellen D. Bailey and Michael P. Kinkopf of Eckert Seamans Cherin Mellott, all in Philadelphia, plus Daniel B. Weiss, Douglas E. Horelick and Eric D. Ruben of Thornton Davis Fein in Miami, Fla.
Philadelphia County Court of Common Pleas case 131203586
From the Pennsylvania Record: Reach Courts Reporter Nicholas Malfitano at nickpennrecord@gmail.com