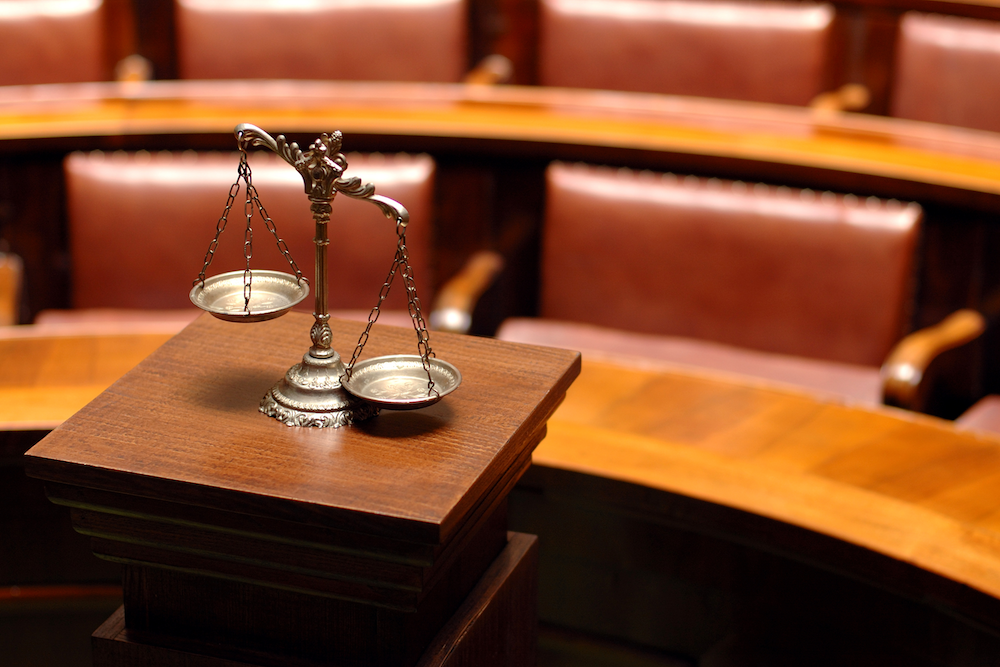 RIVERSIDE, Calif. – A cryogenic repair technician and his new employer based in San Bernardino County, Calif., have filed a lawsuit in California over the legitimacy of a non-compete clause in that same technician's agreement with his former employer from Pittsburgh.
"TMC is a corporation based in Ontario, Calif., formed to service cryogenic equipment used in medical, research, and government facilities. Mykleby formerly worked for defendant Cool Pair, as a Senior Cryogenic Technician from March 2011 through Sept. 6, 2016," the complaint reads.
Mykleby's chief duty was the sales and repair of Sumitomo model cold heads, which are heat pumps that remove heat from a device such as a magnetic resonance imaging (MRI) machine.
"Mykleby had worked in this field and developed his expertise, skill and knowledge for more than 10 years before joining Cool Pair in 2011. He acquired his technological expertise while working for previous employers, not only in the medical field but also with research facilities, government entities, and industrial applications," the complaint reads.
In addition, Mykleby was entitled to "payment of a "Cold Head Repair Bonus" for each Sumitomo model cold head that was successfully repaired, to be paid on a monthly basis based for any cold head shipped in the previous month."
The agreement called for $525 for each cold head, subject to an annual adjustment. The bonus structure was later changed to provide for a bonus of $480 per cold head shipped for field service events and a bonus of 10 percent of the sale price for part sales,
Upon starting work with the company, Mykleby entered into an employment agreement with Cool Pair which stipulated "a number of restrictive covenants on Mykleby, including a limitation on the use of confidential information, non-solicitation of employees and customers, and a covenant not to compete."
The plaintiffs say the agreement "explicitly excludes the refurbishment processes for Sumitomo cold heads from the definition of confidential information", restricted the plaintiff from doing similar work anywhere else in the United States – and that the non-competition covenant does not apply to the employee "in the event that the employee's employment with the company is terminated by the company without cause."
"Mykleby's employment with Cool Pair ended on Sept. 6, 2016, Prior to that date, Cool Pair had made numerous efforts to force Mykleby to resign, including but not limited to mispresenting the circumstances of a potential sale of the company to induce him to agree to a revised employment agreement; forcing him to pay out of his own pocket for company expenses; and creating trumped-up disciplinary write-ups for non-existent performance issues or situations that had been approved by his manager," the complaint reads.
Mykleby accepted employment with TMC on Sept. 7, 2016.
Over the following month, Cool Pair's counsel sent Mykleby a number of correspondences asking him to return company property and seeking to enforce the non-compete clause of his employment agreement with Cool Pair, under threat of legal action.
Since Cool Pair does business in California (and in San Bernardino County specifically), the plaintiffs say "any alleged breach or tortious conduct asserted by Cool Pair against plaintiffs would occur within the county, and any liability would arise in the county."
Per the complaint, Cool Pair and Mykleby's agreement provided for a Cold Head Repair Bonus and Cool Pair allegedly breached the agreement by failing to pay Mykleby a repair bonus of $59,000 for the 129 cold heads that were shipped, sold, and/or serviced by the plaintiff – and the agreement entitles the plaintiff to recover this amount.
Further, the complaint states the plaintiffs are entitled to a declaratory judgment that the non-compete provision of the agreement violates California law, that Cool Pair is precluded from enforcing in California any out-of-state judgment or injunction it might obtain which upholds the validity of the agreement's covenant not to compete and that the above statements are correct.
"The potential limitations on Mykleby's ability to earn a living and TMC's ability to conduct its business warrant prompt resolution of this controversy," the complaint reads.
The defendants and their attorneys have not responded to requests for comment.
The plaintiffs seek compensatory damages for breach of contract according to proof; declaratory relief in the form of a declaration of the parties' rights, duties and obligations under the agreement, and specifically a declaration that plaintiffs' contentions are correct; pre-judgment interest in accordance with law; injunctive and other appropriate equitable relief; reasonable attorneys' fees and expenses; taxable costs; other and further relief as the Court deems appropriate.
The plaintiffs are represented by Gregory A. Nylen of Lobb & Cliff in Riverside, Calif., and Gloria C. Jan, Mark P. Miller and Scott J. Witlin of Barnes & Thornburg, in Los Angeles and Chicago.
The defendants are represented by Brett H. Oberst of Doll Amir & Eley in Los Angeles, and Kenneth S. Kornacki of Metz Lewis Brodman Must O'Keefe, in Pittsburgh.
U.S. District Court for the Central District of California case 5:16-cv-02377
Superior Court for San Bernardino County California case CIVDS1616902
From the Pennsylvania Record: Reach Courts Reporter Nicholas Malfitano at nickpennrecord@gmail.com