WASHINGTON — Pennsylvania ranks in the lower tier of U.S. states as it continues on its path to becoming a "mass tort mecca," according to a national legal climate survey released this week.
Pennsylvania's lawsuit climate ranked 37th out of the 50 states in the "2017 Lawsuit Climate Survey: Ranking the States," which was conducted by Harris Poll and U.S. Chamber Institute for Legal Reform, which owns the Pennsylvania Record.
"In many ways, Pennsylvania is the birthplace of the idea of an independent civil justice system," Lisa A. Rickard, president of the Institute for Legal Reform, said in the statement. "But today, the state's lawsuit climate is threatening the independence, credibility and integrity of its courts."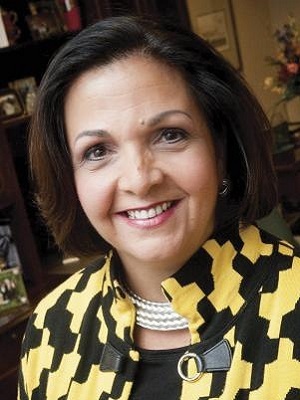 Institute for Legal Reform President Lisa A. Rickard
Pennsylvania's worst rankings in the survey were for court rules and making sure that lawsuits have a connection to where they are filed, according to the statement. The state's largest city, Philadelphia, is one of the worst legal jurisdictions nationwide, according to the survey.
"In particular, Philadelphia is emerging as a 'mass tort mecca,' and has a reputation for attracting out-of-state lawsuits on prescription drugs, medical devices and other cases," the statement said. "Philadelphia is also the fifth-most popular jurisdiction nationally for filing asbestos lawsuits. There are currently 550 (asbestos) cases on its mass torts court docket."
Despite optimism about tort reform in Pennsylvania earlier this decade, the state's legal climate remains dismal, according to the survey. One factor is a shift by the state's Supreme Court to allow more questionable lawsuits "since plaintiffs' bar-favored candidates filled three court vacancies in 2015," according to the statement.
"Pennsylvania's poor ranking couldn't come at a worse time," the statement said. "An all-time high 85 percent of those surveyed said that a state's lawsuit environment is likely to impact their company's decisions about where to locate or expand."
Survey participants included 1,203 in-house general counsels, senior litigators or attorneys and other senior executives at companies with annual revenues of at least $100 million who said they knew about litigation matters, according to the survey.
Participants were reached through more than 1,300 telephone and online interviews between March 31 and June 26, which asked them for rankings about topics such as fairness of a given state's lawsuit environments in 10 categories, including state laws, courts, judges and juries.
South Dakota came in with the best legal climate among all states, according to the survey.
The institute also issued the 2017 edition of its "101 Ways to Improve State Legal Systems," a listing of key legal reforms that states can adopt to improve their lawsuit climates.
The U.S. Chamber's Institute for Legal Reform seeks to promote civil justice reform through legislative, political, judicial and educational activities at the national, state and local levels.