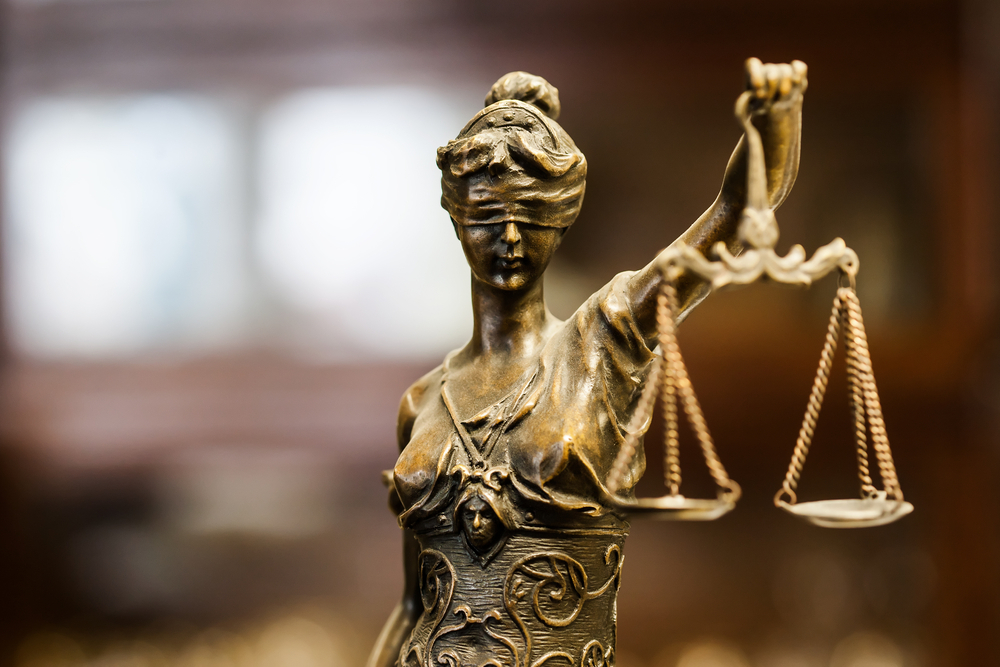 HARRISBURG – Per a ruling from the Commonwealth Court on Jan. 5, the judiciary granted a former waitress unemployment benefits eligibility for determining the hostile and sexually harassing environment she faced at the restaurant was a "compelling" reason for cause to leave her job.
A three-judge panel of the court comprised of judges Mary Hannah Leavitt, Michael H. Wojcik and J. Wesley Oler Jr. opted to uphold the decision of the Unemployment Compensation Board of Review, against petitioner/employer Landing, Inc. and in favor of claimant/former employee Jeannie Eleftherion.
Landing, Inc. operates a restaurant in New Hope known as "Fred's Breakfast Membership Club" and owned by Chris Bollenbacher, where Eleftherion worked full-time as a waitress from 2010 through Sept. 6, 2016.
At that time, Eleftherion resigned from her job because she was "no longer able to emotionally handle the toxic, hostile environment." In a subsequent filing for unemployment benefits, Eleftherion cited sexual harassment as the specific reason for her resignation.
In the application, Eleftherion stated she filed a sexual harassment and discrimination claim with the Equal Employment Opportunity Commission (EEOC) on Aug. 18, 2016, but her unemployment benefits application was initially denied, due to her inability to "establish a necessitous and compelling reason for quitting."
Eleftherion appealed the determination and a hearing was held before a UCBR referee.
"Claimant testified that she quit because the workplace environment was not a healthy one. It caused her to suffer headaches, loss of sleep and loss of appetite. Claimant's physician prescribed anxiety medication and recommended that she resign," Leavitt stated.
According to Eleftherion, her work difficulties began about two years before her resignation, upon the hiring of a new waitress. Though the new employee and her revealing attire had been the subject of several complaints from customers to Eleftherion, Bollenbacher allegedly remarked that he "liked looking at her breasts."
Eleftherion further cited incidents where Bollenbacher allegedly made reference to self-gratification, the new waitress occasionally grabbing Bollenbacher's backside and the new waitress joking to customers that she and Bollenbacher were going to get a massage together after the work day was over, speculating whether or not it would conclude with a "happy ending."
"Claimant testified that no one had ever made any sexual comments toward her or touched her improperly. She also agreed that Owner never grabbed anyone's buttocks. However, she had observed Owner and New Waitress in the "back room" kissing and hugging," the case's background explained.
In contrast, Bollenbacher asserted Eleftherion was a "habitual complainer", who was often fond of "scheming to get rid of co-workers she did not like." Though Bollenbacher confirmed Eleftherion's complaints about the new waitress's attire, he found the attire suitable for her job and denied making comments about her breasts, or about self-gratification. Bollenbacher further confirmed that he had been slapped on the backside by the new waitress and her remarks about a mutual massage, but clarified in his words, the remarks were only a "joke" and that "everything New Waitress did offended Claimant [Eleftherion]."
Further evidence cited in the proceeding was an email dialogue between Eleftherion and Bollenbacher in which Eleftherion outlined her concerns and criticisms over the restaurant's alleged "hostile environment," and Bollenbacher dismissing said criticisms, before giving Eleftherion the ultimatum that if she brought up the matter in writing twice more, she would be asked to leave the restaurant's employment.
The UCBR and its referee concluded in Eleftherion's favor that these events did in fact constitute a "necessitous and compelling cause for quitting."
"Even though Claimant brought these matters to the attention of Owner, he refused to take any action. The Referee found that the offensive workplace conduct gave Claimant a necessitous and compelling reason to leave employment and granted Claimant benefits. Employer appealed to the Board, which adopted the Referee's findings and conclusions. The Board affirmed without further opinion," Leavitt stated.
As a result, Landing, Inc. petitioned the Commonwealth Court to review UCBR's decision, arguing Eleftherion did not meet her burden of proof, that she was not sexually harassed and she did not act reasonably in her resignation. The employer argued cleavage was not offensive to an ordinary person, an ordinary person wouldn't quit if a co-worker was consensually grabbing someone else's backside, or quit after hearing off-color discussions not directed towards themselves.
However, according to the Court, the Board responded it did not find Eleftherion was subject to sexual harassment, but it did determine that "offensive conduct in the workplace gave Claimant a necessitous and compelling cause for terminating her employment."
By state law, the Court defined such a cause as one "that results from circumstances which produce pressure to terminate employment, that is both real and substantial, and which would compel a reasonable person under the circumstances to act in the same manner."
"Claimant's testimony, which the Board credited, was that (1) When Claimant complained about New Waitress' attire, Owner responded that he liked looking at breasts; (2) Claimant had to listen to a conversation about toast that was full of sexual double entendres; (3) Claimant saw New Waitress grab Owner's buttocks; and (4) customers who witnessed the off-color comments complained to Claimant. The Board concluded that on these facts, Claimant established a demeaning workplace environment that justified her resignation. Workplace racial slurs, insults, and harassment will give an employee a necessitous and compelling reason to terminate employment. On the other hand, a merely 'uncomfortable' workplace is not the same as an 'intolerable' one and does not establish a compelling reason to quit," Leavitt explained.
Leavitt concluded, "The Board concluded that Claimant demonstrated an intolerable work environment. She complained to Owner, who did not address her concerns. This is a close case, but we cannot say that the Board abused its discretion in holding that Claimant established a necessitous and compelling reason to resign. Accordingly, we affirm."
Commonwealth County Court of Pennsylvania case 313 C.D. 2017
From the Pennsylvania Record: Reach Courts Reporter Nicholas Malfitano at nickpennrecord@gmail.com