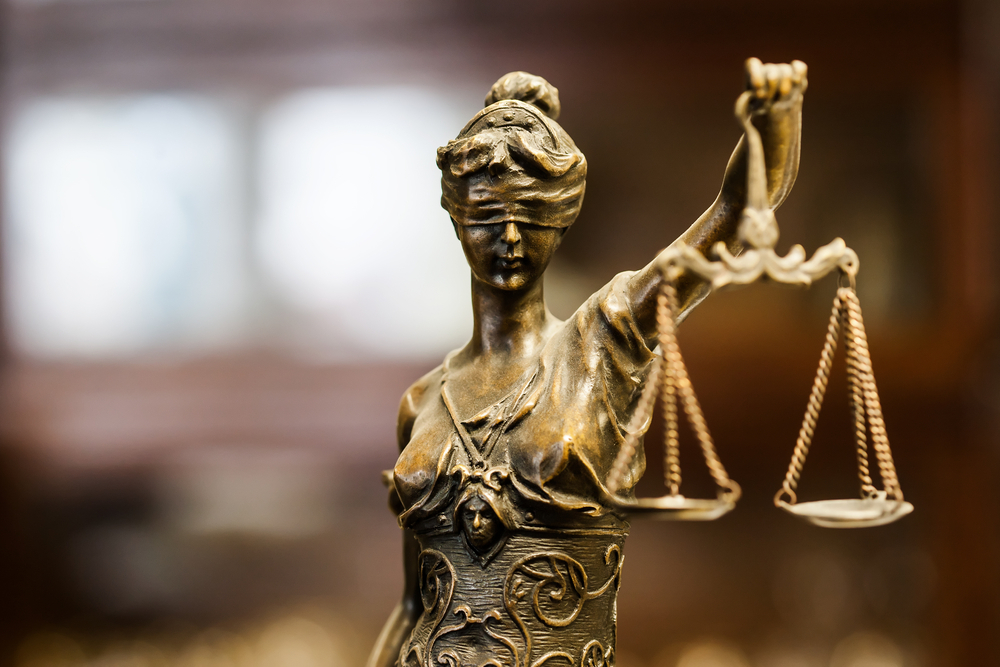 PITTSBURGH – A former immunology professor and laboratory director fired from the University of Pittsburgh after reporting alleged safety and procedural violations believes the institution violated the Pennsylvania Whistleblower Law when it dismissed her.
Kelly Stefano Cole of Pittsburgh filed suit in the Allegheny County Court of Common Pleas on Jan. 15 versus The University of Pittsburgh, also of Pittsburgh.
Per the litigation, Cole began working for the university in January 2008, as both an Associate Professor of Immunology and as its Associate Director of Regional Biocontainment Laboratory.
In January 2016, after being tipped off by a student, Cole reported a safety violation to Jay Frerotte, the university's Responsible Official for Select Agents, the suit says. The violation in question related to Dr. Amy Hartman's alleged negligence in allowing a laboratory monkey, infected with a select agent, to escape its cage, the suit says.
Cole's suit says she questioned the university's Biological Safety Officer, Dr. Molly Stitt-Fischer, about the incident and its outcome. Stitt-Fischer told Cole the event was not a safety violation, but an "accident," the suit says. As it was deemed such, Hartman would not lose her access to the facility, the suit says.
As Stitt-Fischer's account differed from what the student initially told her, Cole took it upon herself to review the university's report of the incident and found what she called a "notable error" in the report – namely, that the infected laboratory monkey had only escaped its cage for a short time, when it had actually escaped for several hours, the suit says.
Any incident during which an infected animal escapes should be reported as an "exposure incident," according to Cole, and she told Bill Yates and Stitt-Fischer that the incident should be reported to the Center for Disease Control (CDC), Environmental Health and Safety Department (EH&S) and the National Institutes of Health (NIH). However, Cole says she was instructed not to report the incident, the suit says.
In June 2016, Cole claims she learned about another safety violation from another student concerning Dr. Doug Reed and a laboratory rabbit, also infected with a select agent, who escaped its cage. This time, Cole addressed her concerns with the university's Director of Biological Safety Committee, Beverly Harding, and learned that committee never learned of the second incident because a report was never filed, the suit says. Again, Cole says she was told not to report the safety violation to the CDC or NIH.
After reporting this second alleged exposure incident, Cole says she began to experience retaliation from the university, in the form of receiving write-ups for minor infractions of alleged violations, when other employees did not receive write-ups for the same alleged violations.
These alleged violations included improper sign-in procedures for the laboratories, improper laboratory attire and a paperwork discrepancy connected to various shipments of vials. Though other employees also supposedly committed violations, Cole claims she was disciplined while the other employees were not.
Cole was then suspended from accessing select agents in the laboratory and was told she could regain access by undergoing a full orientation and re-training process to apply for reinstatement, the suit says. After completing the program in November 2016, Cole was recommended for and applied for reinstatement and was denied.
A December 2016 meeting with the university's Suitability Review Panel ended the same way, the suit says. As a result of the Suitability Review Panel's decision to deny her reinstatement, Cole's lab access and privileges were revoked, which caused interference with her research, the suit says.
Since Cole could not conduct her research, Cole's contract was not renewed and she was terminated by the university, the suit says.
Cole claims the university violated the Pennsylvania Whistleblower Law, by penalizing her in numerous ways for making "good faith reports of safety violations" at the institution.
For that violation of the Pennsylvania Whistleblower Law, the plaintiff is seeking a rate of pay and other benefits of employment, to which she would have been entitled, had she not been subjected to unlawful discrimination; award plaintiff front pay and back pay, if appropriate; award plaintiff punitive damages, pre- and post-judgment interest, costs of suit and attorney and expert witness fees as allowed by law; declare defendants' conduct to be in violation of the plaintiff's rights under the Whistleblower Law; award plaintiff compensatory damages for lost wages, benefits, interest and other remuneration, and for embarrassment, humiliation, emotional distress and damage to reputation, as well as punitive damages; such equitable relief as may be appropriate under the circumstances and award such further relief as the Court deems necessary and proper.
The plaintiff is represented by Sean L. Ruppert of Kraemer Manes & Associates, in Pittsburgh.
Allegheny County Court of Common Pleas case GD-18-000650
From the Pennsylvania Record: Reach Courts Reporter Nicholas Malfitano at nickpennrecord@gmail.com