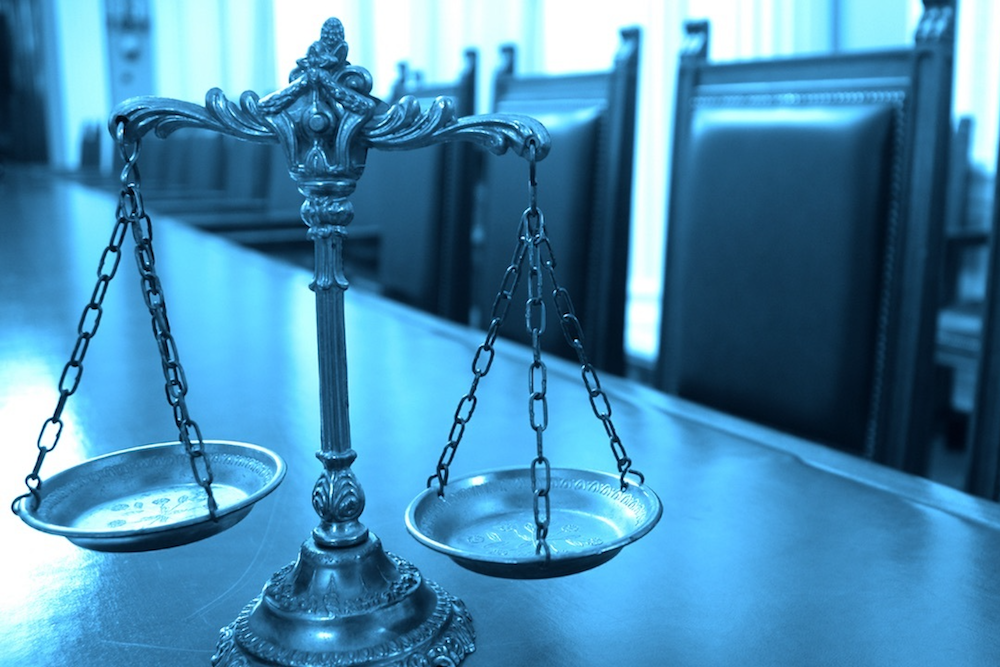 HARRISBURG – Per a recent decision from the Commonwealth Court, the judiciary ruled not to rescind the suspension of a physician convicted of illegally prescribing painkillers to patients he didn't see, but further decided no time limit existed on when he can seek reinstatement of his medical license.
On Jan. 5, Commonwealth Court Judge Patricia A. McCullough wrote the order to that effect on the body's behalf, in reference to Dr. Joseph Thomas Acri, of Camp Hill.
Acri was charged by the state Attorney General's Office with writing illegal prescriptions for Oxycodone to four people on prescription pads taken from Carlisle Regional Medical Center, in 2016.
At the time, Acri was not in the hospital's employ. Further, Acri was charged with writing pharmaceutical prescriptions from a restaurant in Camp Hill to people he didn't even examine, spanning 2011 to 2014.
In September 2016, Acri entered a guilty plea to four felony counts of violating the Controlled Substance, Drug, Device and Cosmetic Act (CSA) through writing the illegal Oxycodone prescriptions, in the Cumberland County Court of Common Pleas.
As a result, Acri was sentenced to between three and 23 months in prison, followed by two years of probation – which caused the Bureau of Professional and Occupational Affairs, State Board of Osteopathic Medicine (Board), to automatically suspended his license to practice osteopathic medicine and surgery pursuant to Section 14(b) of the Osteopathic Medical Practice Act (Act), on June 2, 2017.
"In this order, the Board referenced section 6(c) of the Act, indicating that Petitioner would have to wait 10 years to reinstate his license, and Section 14.1 of the Act, suggesting that Petitioner would have to wait five years to reinstate his license," McCullough said.
Acri appealed the decision to the Commonwealth Court, believing he was deprived of procedural due process and a hearing in which to defend himself. However, the Court's own precedent defeats this contention, according to McCullough, where a certified copy of a conviction under the CSA automatically leads to a license suspension.
"Consistent with principles of procedural due process, 'a professional license may be automatically suspended without prior notice and a hearing.' By its own mandatory terms, Section 14(b) of the Act required the Board to suspend Petitioner's license. Because this statutory provision does not provide the Board with discretion to impose a sanction that is less severe, Petitioner is not entitled to a hearing to present mitigating evidence," McCullough stated.
Acri also believed the penalty imposed was "too severe and lacks a rational relationship to a legitimate government interest", a rationale the Court also disagreed with.
"Petitioner pled guilty to four felony counts of violating the CSA for unlawfully prescribing Oxycodone to four different patients without a legitimate medical purpose," McCullough said.
McCullough added, "Undoubtedly, the Commonwealth has a compelling interest in protecting the public from obtaining illicit drugs. As physicians possess unique authority to dispense controlled substances, and are entrusted with the responsibility to prescribe controlled substances for a lawful medical purpose, the General Assembly's decision to suspend a physician's license for violating the CSA bears a real and substantial relationship to the goal of safeguarding the public."
McCullough explained "because there is a strong correlation between the disciplined misconduct and Petitioner's fitness and competence to practice as a physician, we conclude that the Board did not violate substantive due process when it suspended Petitioner's license."
Acri referenced McGrath v. Bureau of Professional and Occupational Affairs in contending that due to "ambiguities in the provisions of the Act, he should not have to wait five or 10 years to apply for reinstatement."
Per the license reinstatement penalty period of 10 years in Section 6(c)(1) and the same period of five years in Section 14(b), the Court found there were in fact conflicting provisions of the CSA at work.
"Here, although Section 6(c) of the Act imposes a ten-year waiting period following a conviction under the CSA, this provision, as well as the remaining parts of Section 6, applies to 'applicants' seeking licensure in the Commonwealth for the first time. On the other hand, Section 14(b) of the Act states that a license suspension based upon a violation of the CSA can be restored under the provisions regarding 'revocation or suspension' of a license, but Section 14(a) only applies to the situation where a license has been 'revoked,' permitting 'reinstatement' after a five-year period," McCullough said.
"Given the circular and confusing nature of these provisions of the Act, we conclude that they suffer the same infirmities in language, structure, and operation as those of the Law at issue in McGrath. Therefore, pursuant to our decision in McGrath, we modify the Board's order insofar as it imposed a mandatory five or 10-year suspension on Petitioner's license," McCullough concluded.
"In accordance with this memorandum opinion, any reissuance request from a suspension for violating the CSA shall be processed and reviewed under section 15(c)(6) of the Act. For the reasons stated, we affirm the Board's order automatically suspending Petitioner's license, albeit as modified by this memorandum opinion."
The decision comes as a number of counties in Pennsylvania are pursuing legal action against pharmaceutical companies for their alleged role in the opioid abuse epidemic.
Commonwealth Court of Pennsylvania case 856 C.D. 2017
From the Pennsylvania Record: Reach Courts Reporter Nicholas Malfitano at nickpennrecord@gmail.com