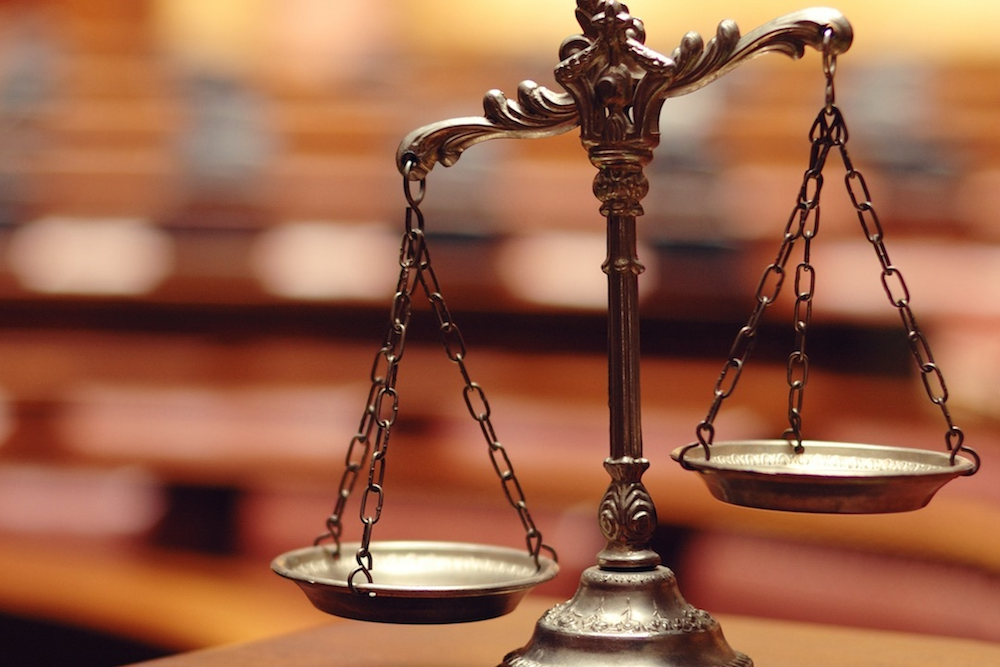 MEDIA – A negligence action against a Darby restaurant continues in a Delaware County court, as the restaurant claims a fire and the plaintiff's subsequent severe personal injuries were, at least in part, her own doing.
Linda Aldridge of Bear, Del. first filed suit on March 9, 2017 in the Delaware County Court of Common Pleas, versus Crab Tavern, Crab Tavern, Inc. and Anastasios Mitses (individually and doing business as Crab Tavern), all of Darby, plus Degife Barry and Seyifu Ejigayehu, both of Upper Darby.
"On or about March 21, 2015, defendants…allowed an open flame and/or a device which resulted in a fire and/or allowing conditions to exist on the property, which resulted in a fire. On the aforesaid date, while plaintiff [Linda] Aldridge was lawfully a business invitee upon said premises as previously described, she was caused to fall as the result of trying to avoid and/or escape the aforementioned fire, which constituted a dangerous and defective condition, as a result of which she sustained serious injuries," the complaint read.
The plaintiff says the defendants caused her to suffer the following injuries in her accident: acute cervical and lumbar strain and sprain, right knee contusion, right knee patella femoral syndrome, left knee contusion, multiple abrasions and contusions, bilateral ankle strain and sprain, post-traumatic stress and anxiety, severe nervous system shock and other injuries.
Mitses, Barry and Ejigayehu were later dismissed from the suit, through mutual agreement between the parties – but otherwise, an answer to the complaint filed by the defense last May 3 denied all of the plaintiff's allegations in their entirety, and provided the defendants' point of view.
"It is believed that plaintiff was on Crab Tavern's premises as part of a small group gathering. Upon information and belief, plaintiff's group was solely responsible for bringing outside food, aluminum trays, holders and Sterno canned heat burners (for the portable warming of their food) onto Crab Tavern's premises. Upon information and belief, these items were solely purchased, transported, arranged and maintained by members of plaintiff's group – without any assistance from or by Crab Tavern, or its employees. Crab Tavern denies that it engaged in any careless, reckless and/or negligent behavior at any time relevant to this action," the defendant's answer read.
It further alleged the plaintiff was comparatively and/or contributorily negligent, and that her complaint was barred by the doctrine of estoppel and by the two-year statute of limitations.
The defense's response was likewise denied in its entirety by the plaintiff's side on May 12.
A later-filed defense motion from July to compel the plaintiff to answer interrogatory questions was granted in October, and the suit awaits further action.
For charges of negligence, the plaintiff is seeking damages, jointly and severally, in excess of $50,000, plus interest, costs and a trial by jury in this matter.
The plaintiff is represented by Jeffrey S. Shorr of Dashevsky Horwitz Kuhn Novello & Shorr, in Philadelphia.
The defendants are represented by Daivy Pierre Dambreville and Jeffrey S. Adler of Burns White, in West Conshohocken.
Delaware County Court of Common Pleas case 2017-002398
From the Pennsylvania Record: Reach Courts Reporter Nicholas Malfitano at nickpennrecord@gmail.com